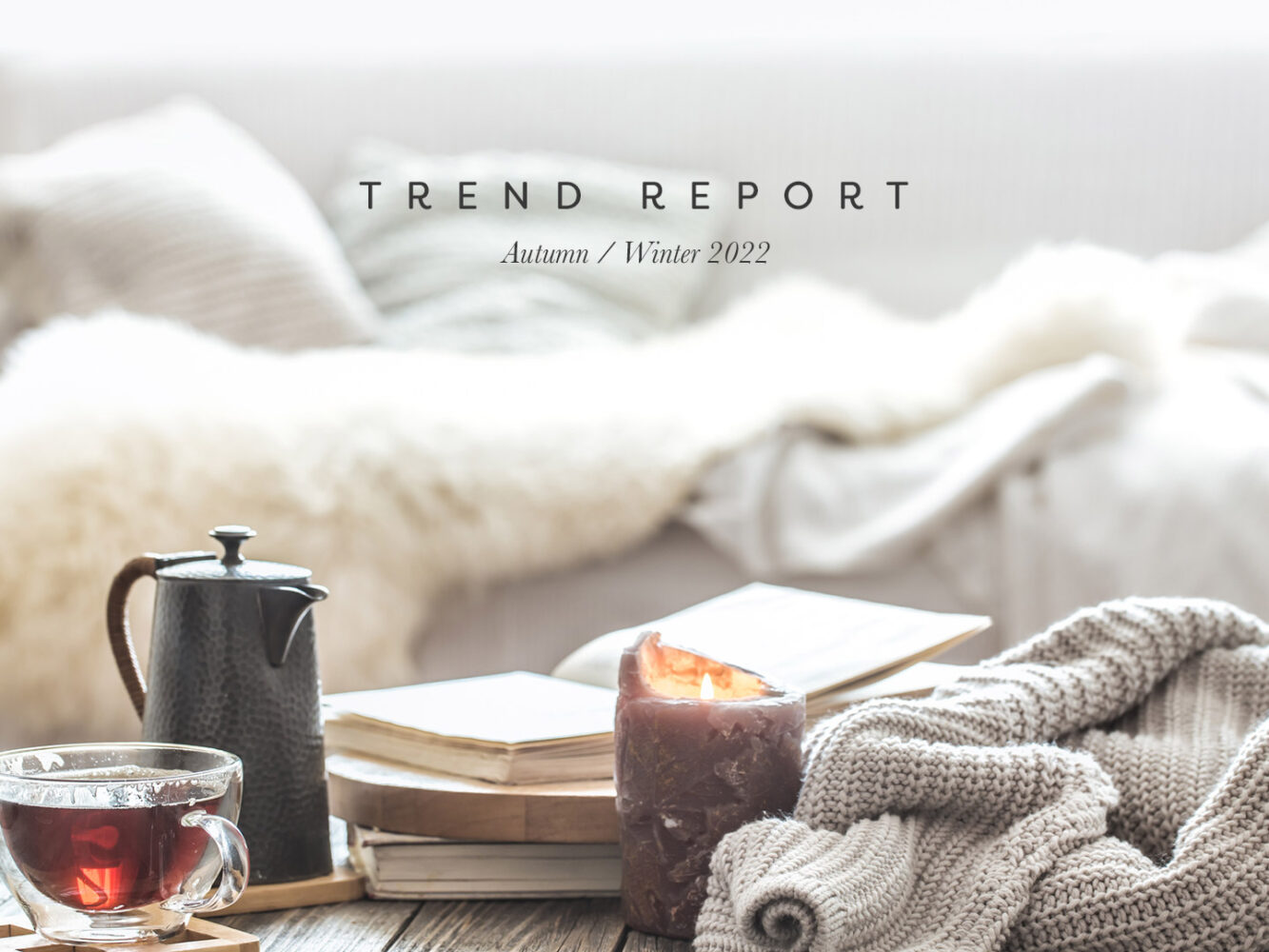 The leaves are starting to fall and the nights are already closing in – where did 2022 go? Fear not though, always an excuse to cosy up indoors and make the most of your kitchen space. So here are a few trends and tips from our team of design experts for the coming months ahead. Enjoy!
Kitchen Cosiness
As the weather cools, and our desire for warm, cosy spaces intensifies, how about a bespoke fireplace to give your space that extra bit of warmth and comfort. Traditional or modern, a kitchen fireplace is a warm, inviting addition for family and friends alike.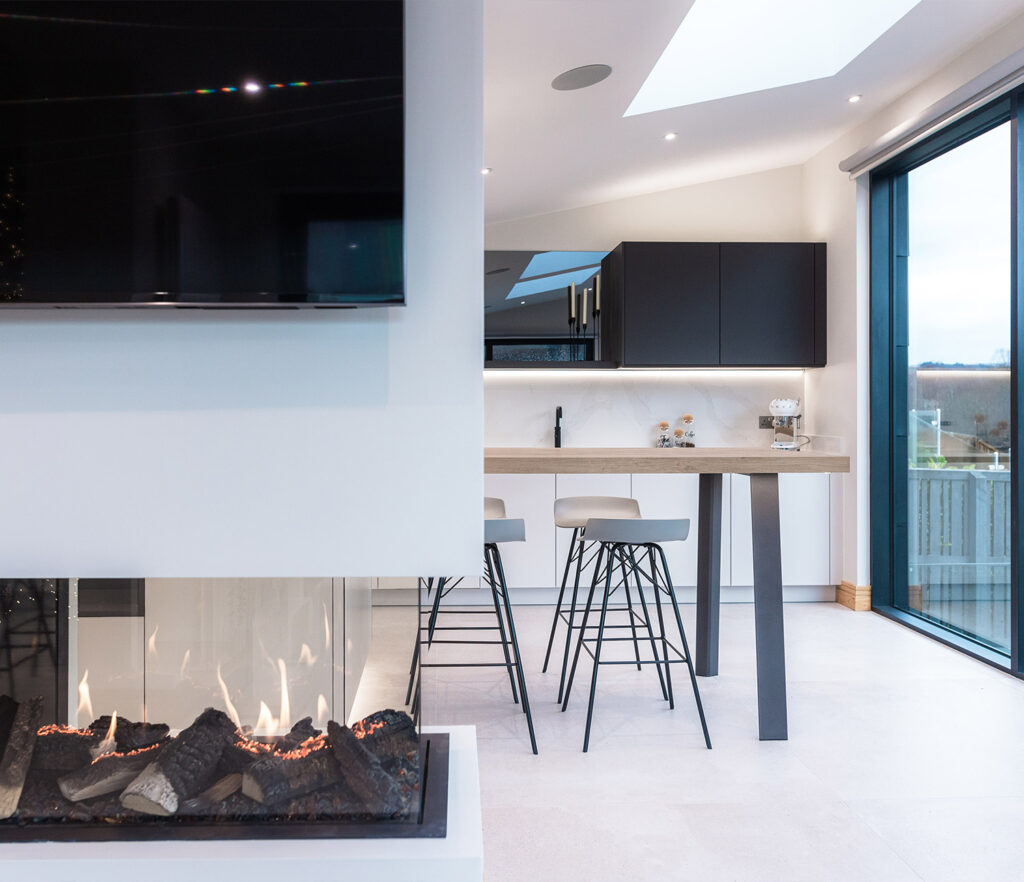 Nooks, Breakfast Bars, Coffee and Recipe Books
Your kitchen is always the heart of your home, and never more so than in the colder months. So when it's time to unwind, grab a bunch of your fluffiest cushions and tuck yourself away in a cosy corner (with some recipe books plucked from your bespoke shelving obviously) with a freshly made coffee from your Siemens Studioline coffee machine for company. 
Siemens Studioline Coffee Machine & Bespoke Kitchen Shelving in Gemma & Graeme's kitchen
Or…..get those weekend papers sorted and relax at your breakfast bar or kitchen island with some fine cheese and wine, for the ultimate in weekend indulgence.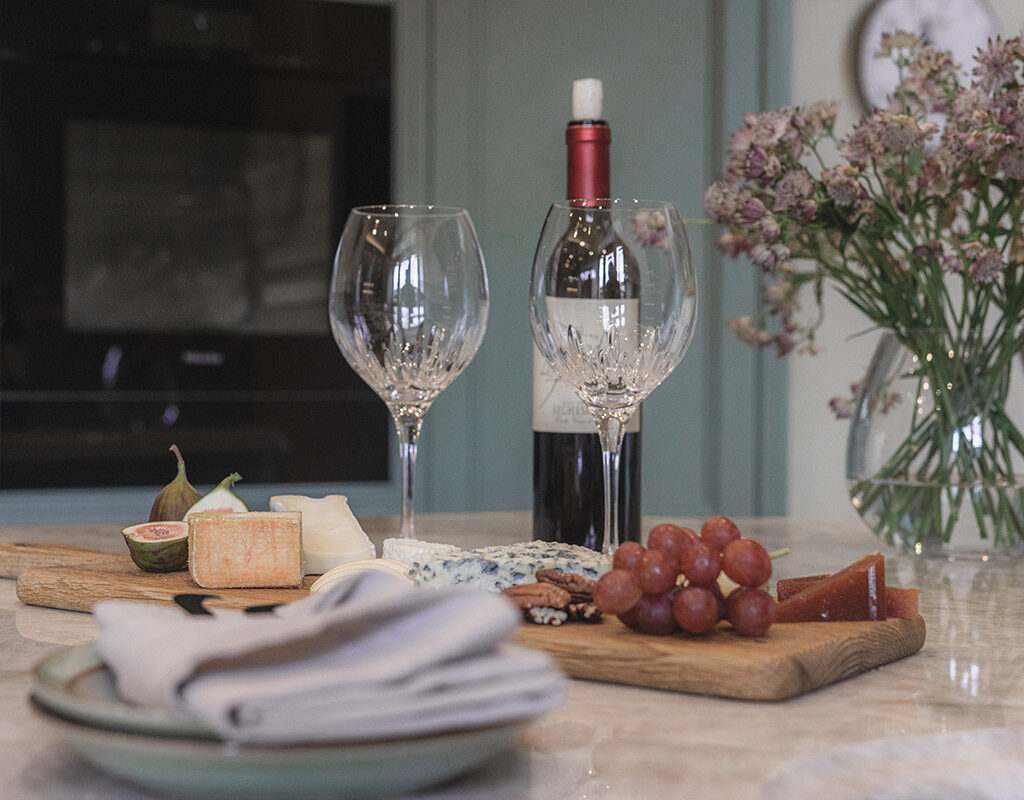 Palazzo traditional kitchen island with Cheese & Wine
The furnished look
Rich velvet emerald chairs, striking colour palettes, scented candles and dark woods all combine to create a kitchen fit for Autumn / Winter, and a suitably intimate spot for casual dining and socialising with friends.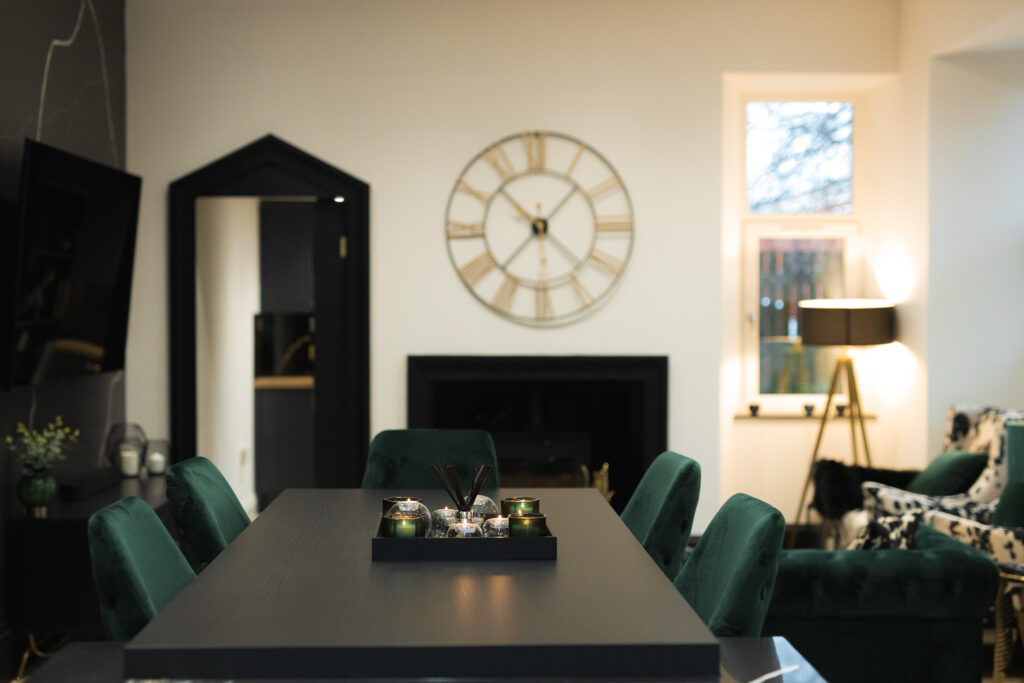 Keep well stocked up
When it's looking ominous outside, the last thing we want to do on a cold winter's night is head out for supplies. The practical solution – stay fully stocked. A bespoke wine cellar is not only beautiful to look at but perfect for storing all those bold, rich winter wines.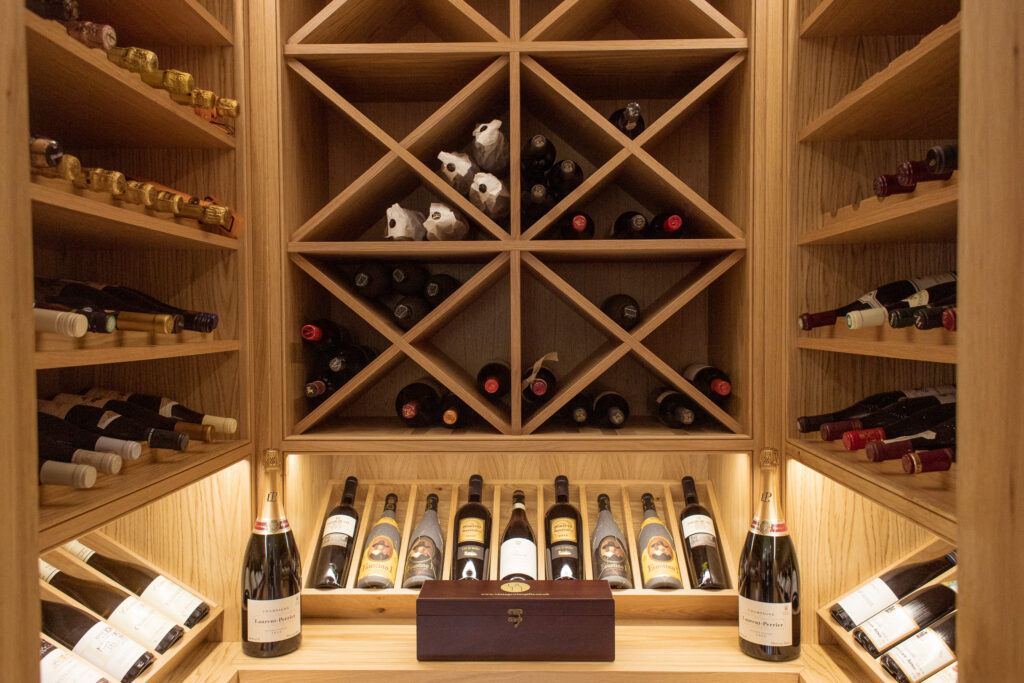 Open shelving & hanging storage
Clever storage solutions will never lose favour in a kitchen, but open shelving is now increasingly used as a design device to introduce a touch of informality to an otherwise functional space.
For those with traditional kitchens, simple details such as open shelving can really elevate the rustic feel of your space whilst providing practical solutions for storage such as hooks, hanger racks or rods.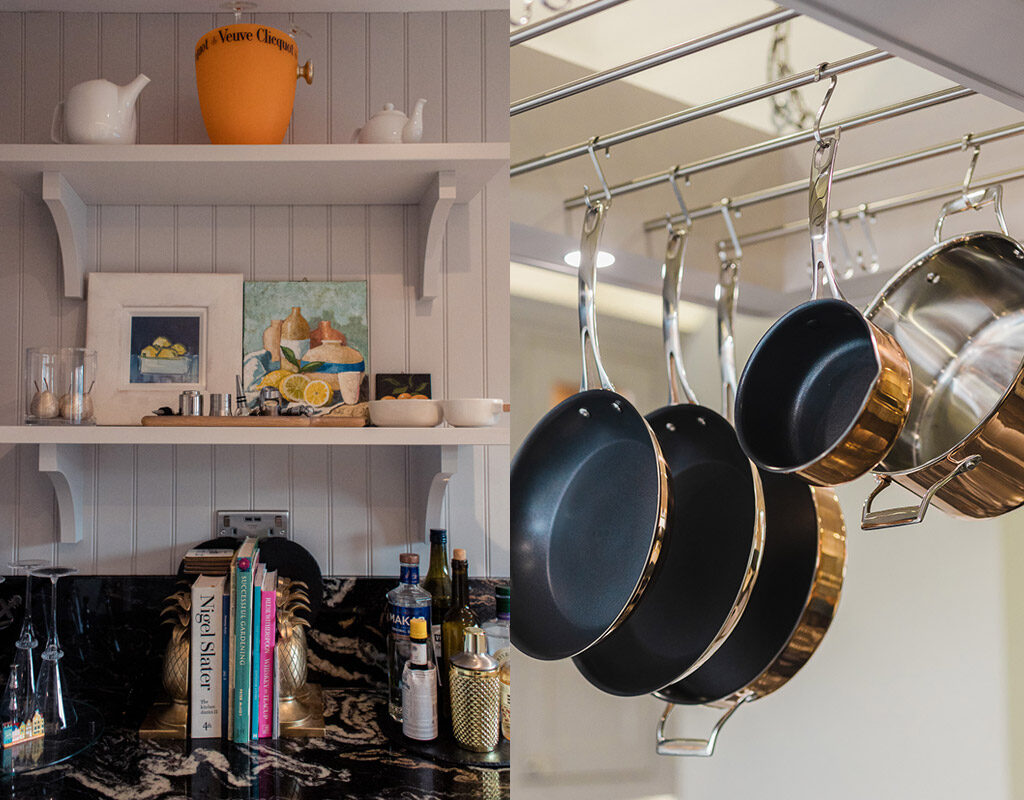 Images of Jane & Nick's shelving + Palazzo showroom
---
---