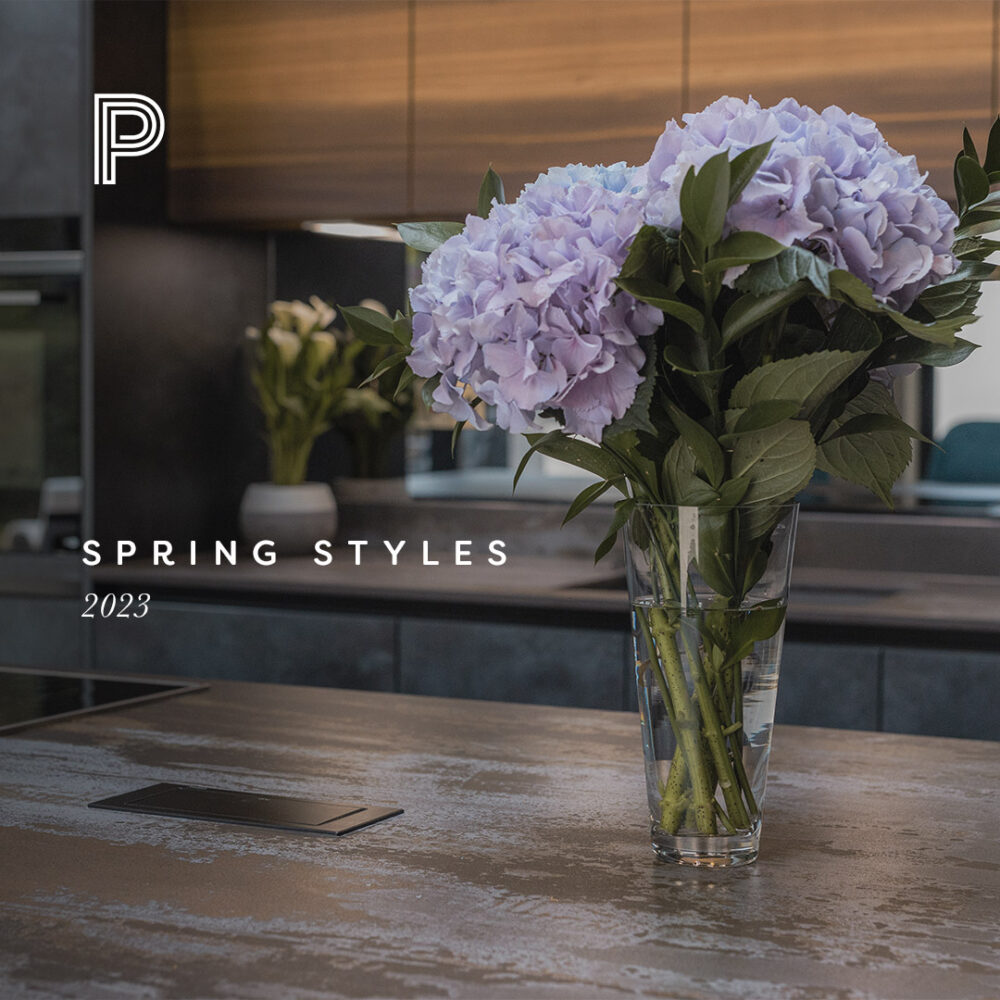 As we head into the spring and summer months, it's time to start thinking about refreshing our kitchen spaces for the new season. With Easter just around the corner, it's the perfect opportunity to inject some fun and playful touches into your decor. Here are some tips and ideas for styling your kitchen in spring and throughout Easter…..
Embrace color
Spring and summer are all about bright, bold colours, so don't be afraid to inject some colour into your kitchen. Whether it's through painted cabinets, colourful appliances, or bold accessories, adding a pop of colour can really bring your kitchen to life. This year, shades of green, pink, and blue are particularly popular.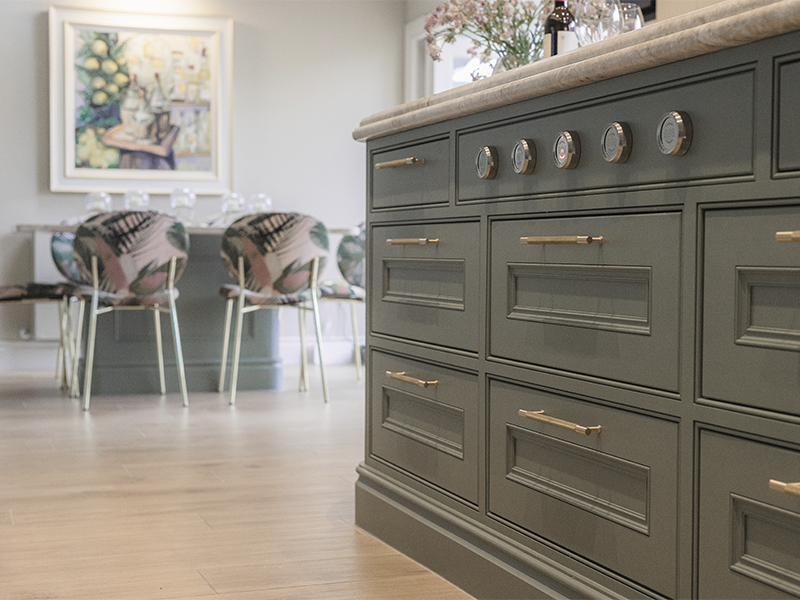 Andrea & Jason's Handcrafted Palazzo Kitchen
Mix materials
Mixing different materials in your kitchen can create a unique and interesting look. Consider combining natural materials like wood and stone with metallic accents for a modern, industrial feel. Or, mix and match different types of tiles to create a bold, vibrant backsplash.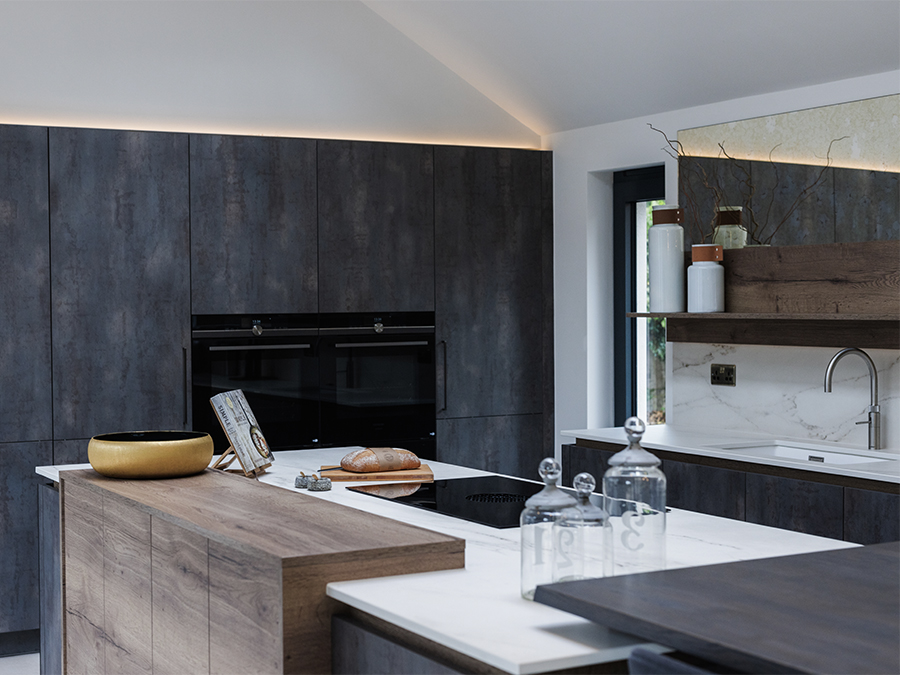 Steve & Elsa's new Palazzo Rempp Kitchen
Add texture
Texture is another great way to add visual interest to your kitchen. Consider adding a textured backsplash, a woven rug, or some tactile accessories like woven baskets, ceramic vases or plush seating. These elements can add depth and dimension to your space, making it feel more welcoming and cozy.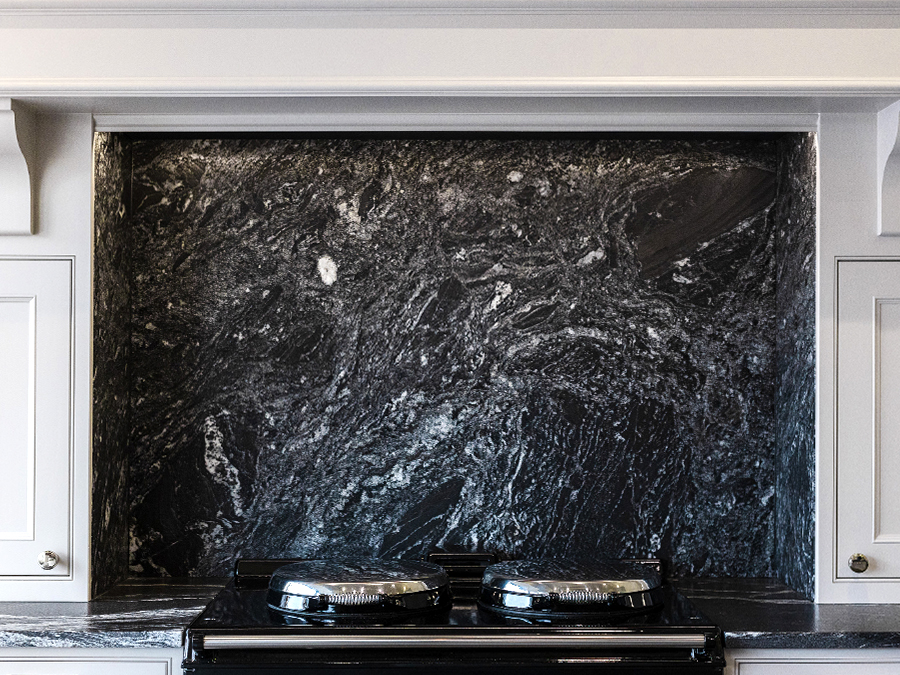 Palazzo Uddingston Showroom
New client kitchen by Palazzo
Play with patterns
If you're feeling adventurous, consider incorporating some playful patterns into your kitchen decor. A bold, graphic wallpaper can create a real statement, while patterned tiles or a burst of colour in your upholstery or furniture can add interest to your backsplash. Don't be afraid to mix and match different patterns for a playful, eclectic look.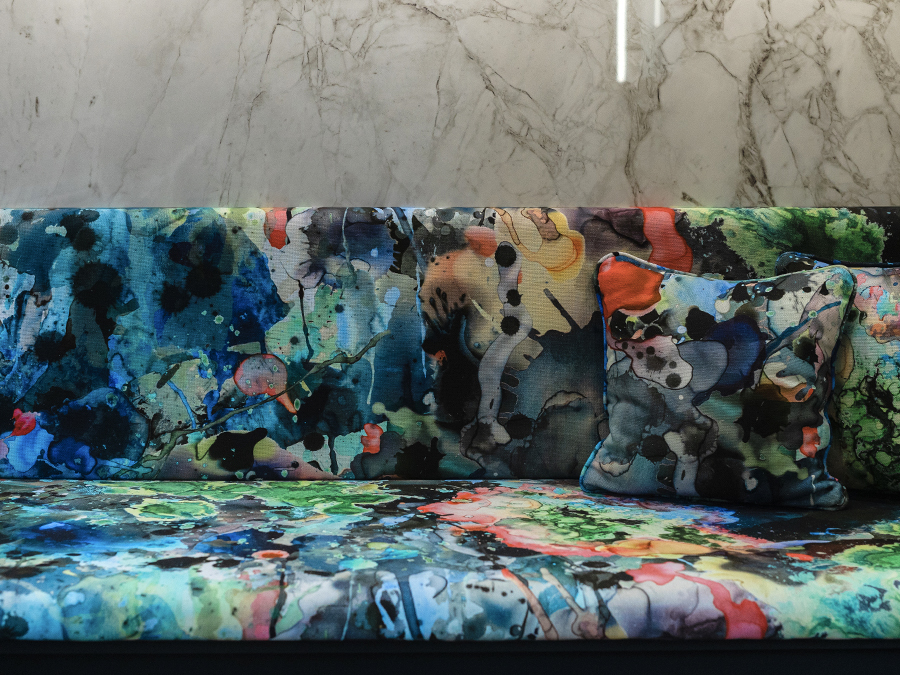 Palazzo Uddingston Showroom – upholstery by Timorous Beasties
Palazzo Uddingston Showroom
Embrace natural light
Natural light is always a great way to enhance your kitchen's decor. Make the most of any windows in your kitchen by choosing light and airy window treatments that let in plenty of natural light. Consider adding a skylight or sun tunnel if your kitchen is particularly dark or has limited natural light.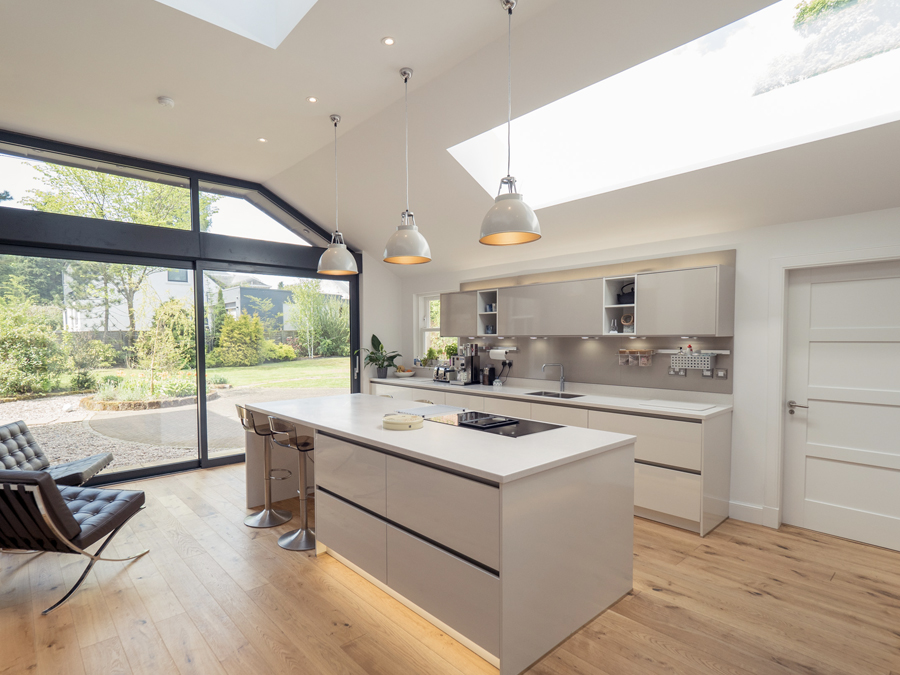 Stuart & Jenny's Pronorm X-Line Palazzo Kitchen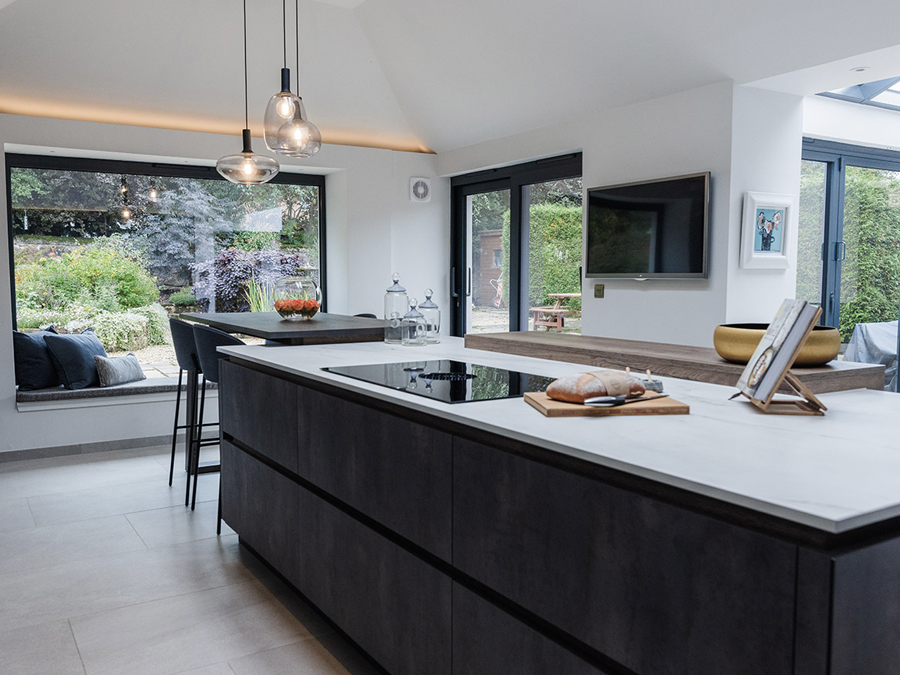 Steve & Elsa's Palazzo Rempp Kitchen
Keep it cool
As the weather warms up, there's nothing quite like a cool, refreshing glass of wine to help you unwind and relax. And if you're a wine lover, an integrated wine cooler can offer a range of benefits for your home. With an integrated wine cooler in your kitchen, you can keep your favourite bottles of wine chilled to perfection and ready to enjoy at a moment's notice. Plus, an integrated wine cooler can help free up valuable space in your refrigerator, making it easier to store other food and drink items.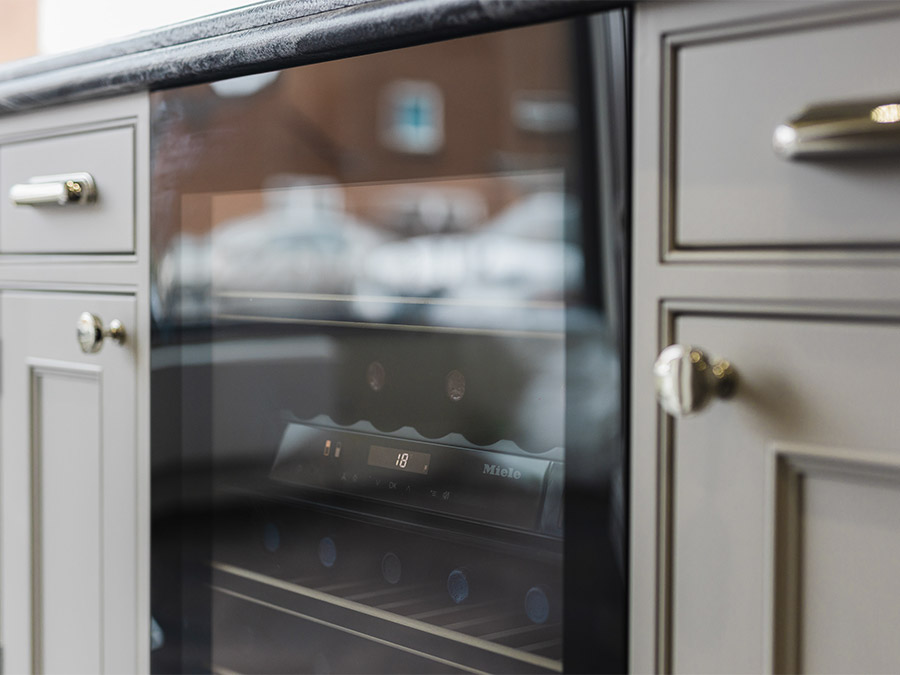 Miele Wine Cooler – Palazzo Uddingston Showroom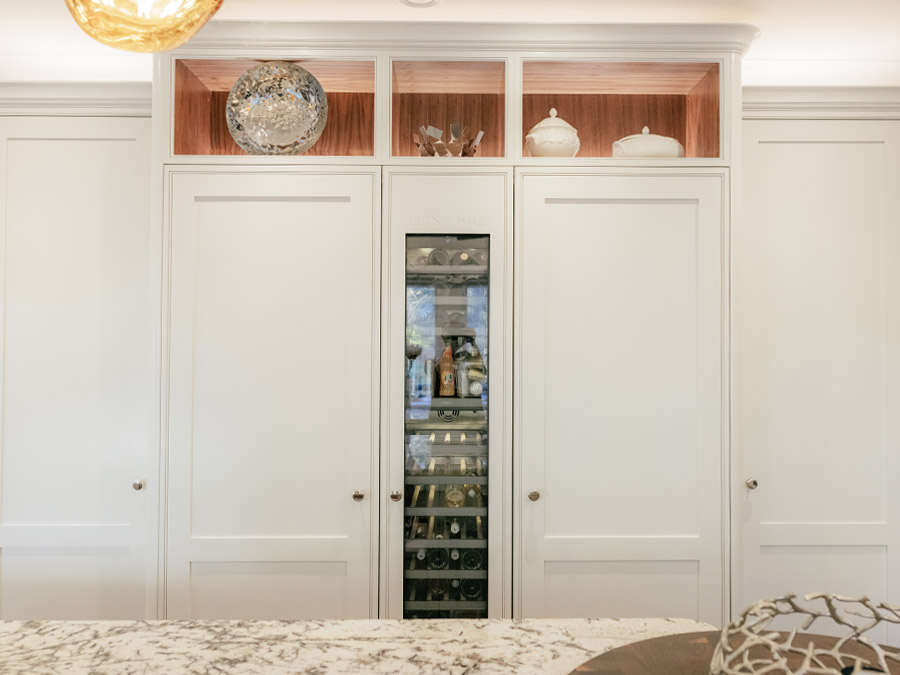 Gaggenau Wine Cooler – Palazzo Client Kitchen