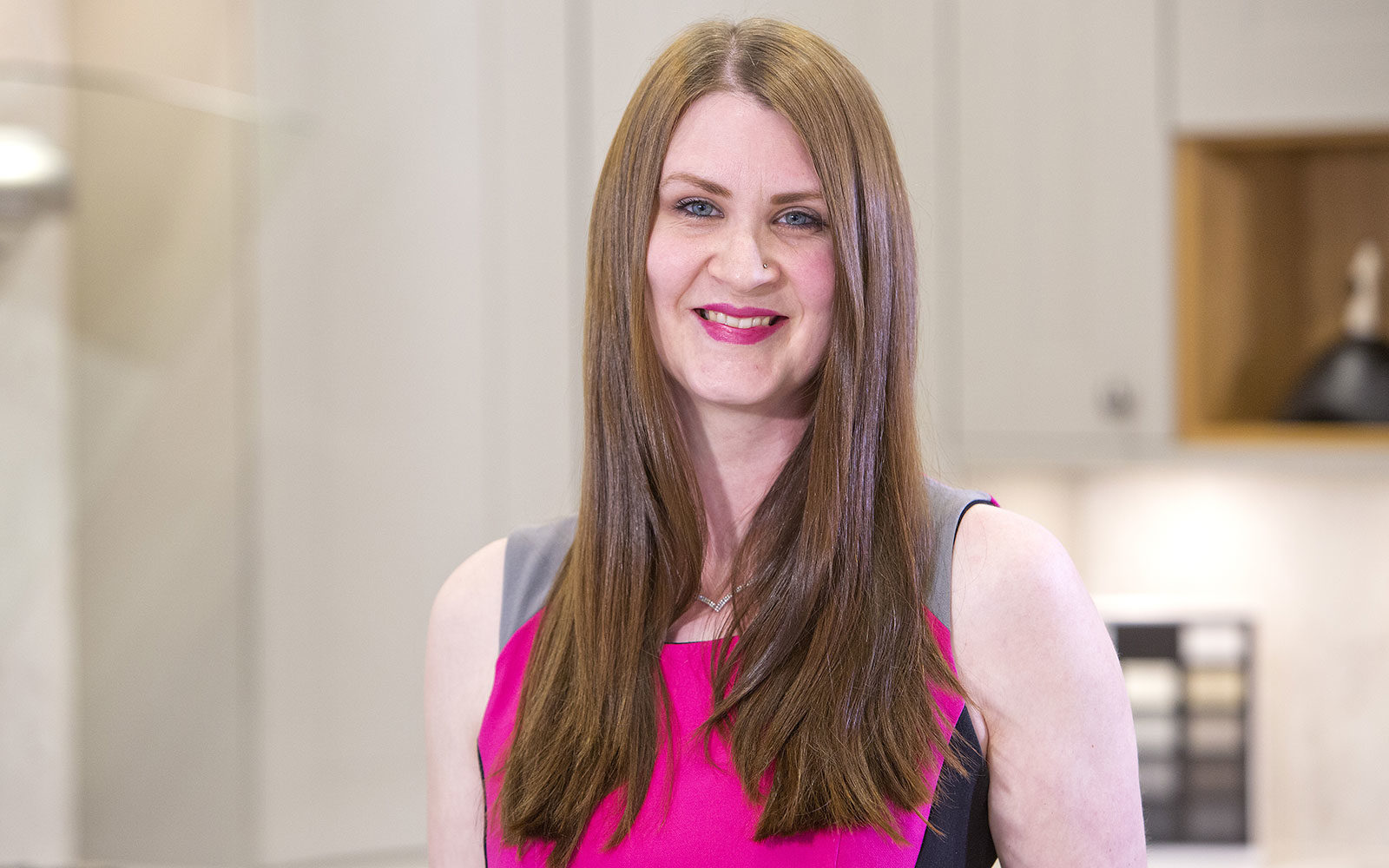 Lindsey, our Kitchen Design Consultant, has an Advanced Diploma in Graphic Design, which she earned after 4 years at Cardonald College. She has now been a valued member of Palazzo for a total of nearly 5 years.
Lindsey joined Palazzo in 2007, bringing with her a wealth of design experience, and worked with us for 3 years before moving to Turkey in 2010. But, after 6 years, Palazzo was calling and she returned to work with us again in February 2016. Hurray!
From the initial consultation through to the final design, Lindsey ensures that customers' wishes and requirements are at the centre of the process, so that every detail of their dream kitchen is realised.
At Palazzo, the best part of the job is the satisfaction of seeing the finished product. Lindsey especially enjoys when customers send her photographs of their new kitchen when they're all settled in!
Lindsey is an asset to Palazzo and a joy to have around—we're thrilled to have her on the team.