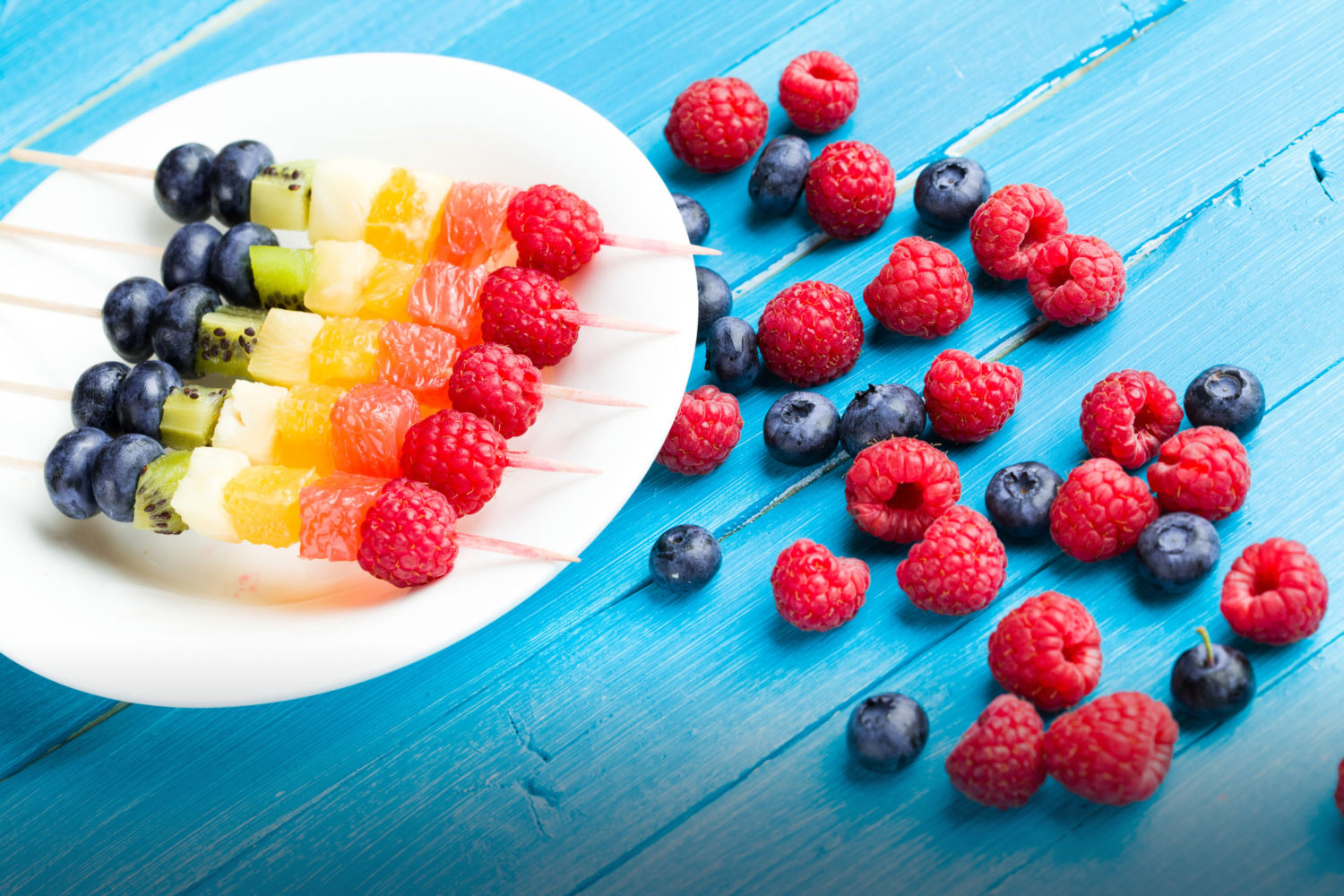 With schools wrapping up for the summer and the weather being a bit grey and gloomy, we thought we'd suggest some ways to entertain the kids and add a splash of colour to the kitchen this weekend. Why not give these a try?
Rainbow Pizza
Making pizza is an easy and fun way to get the kids involved with the cooking. Make a big batch of pizza dough, get them rolling, and lay out a selection of colourful toppings—they can load their pizzas with vegetables of every colour of the rainbow. Use tomatoes, yellow pepper, sweetcorn, green pepper, broccoli, and red onion for a traditional rainbow—or let them freestyle and invent their own! A sneaky way to get them to eat their greens (and reds and yellows…).
Fruit Kebabs
For dessert, chop up and lay out a selection of fruits—strawberries, melon, pineapple, grapes, blueberries, anything you fancy!—and get the kids to make their own fruit kebabs, using cocktail or lolly sticks. Drizzle with yoghurt or chocolate and add sprinkles. Keeps the little ones busy and guarantees their five a day. Win, win!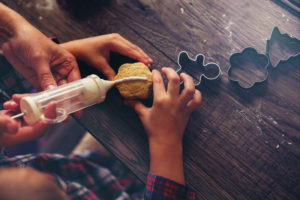 Tie-Dyed Cookies
Looking for a treat? Make some cookie dough (or buy pre-made), divide the dough evenly into five bowls and add a different liquid food colour to each—we'd go for pink, purple, green, blue, and yellow. Get the kids to take a bit of dough from each bowl, smash it together, and make their own shapes. Ta-dah! Tie-dyed cookies.
Fruit Slushies
Got some fruit left over? Turn it into slushies! Let the kids pick their flavours from whatever you've got and blend the fruit together with a handful ice. A summer classic, keeps the kids happy and hydrated!
These are some of our favourite colourful, kid-friendly creations—get in touch via our Facebook page and let us know how you make the most of summer in your kitchen!