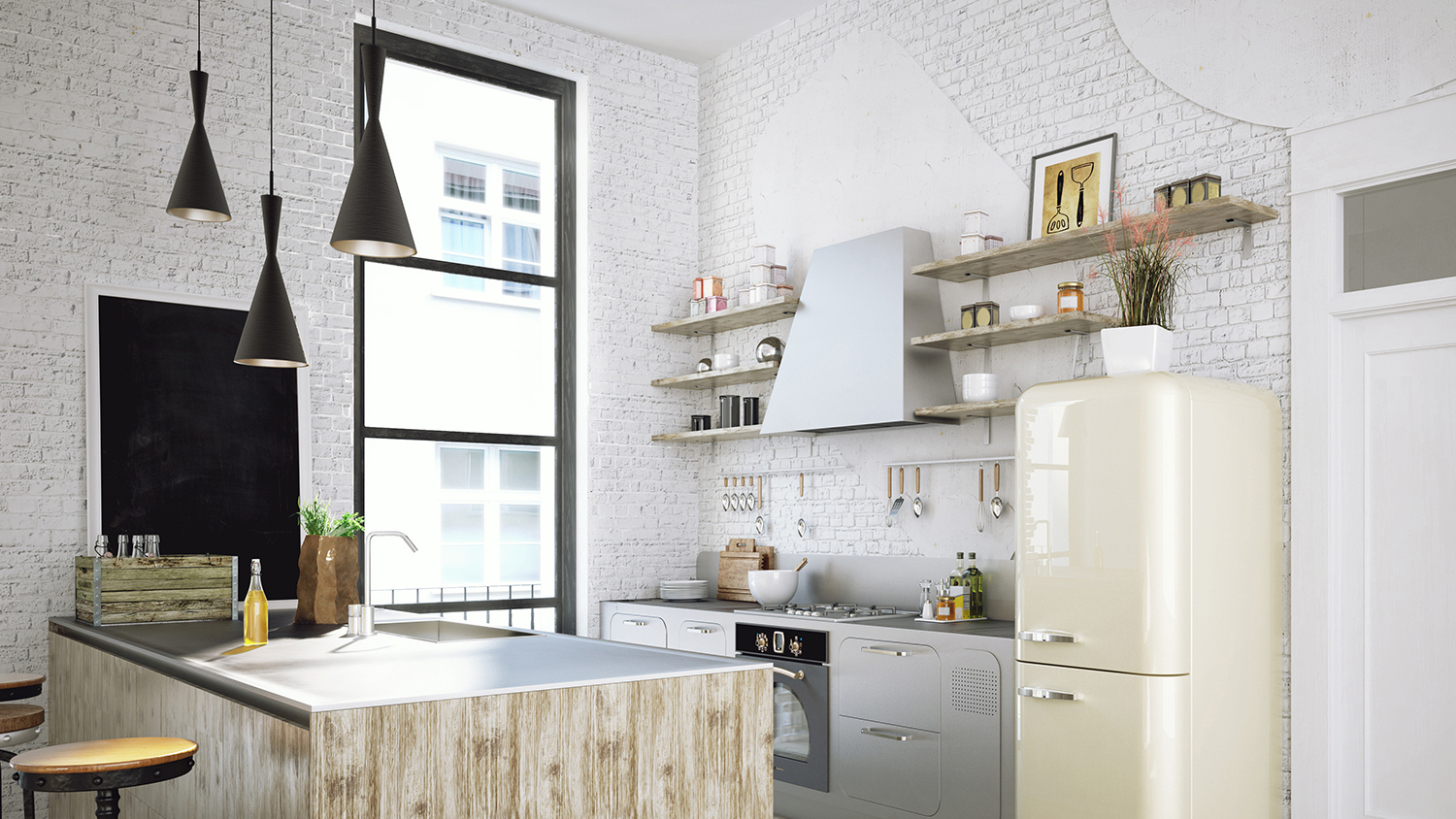 The ideal kitchen should be cosy, comforting and glamorous all at once. It should be a den of inspiration, for crafting new and exciting dishes, as well as a social hub where families and friends gather to make memories. This can seem like a bit of a tall order, but adding a few striking accessories to your kitchen can make all the difference. Here are some of our decor tips, popular in 2017.
A pop of colour
Cool white, classic cream and stylish grey remain the most popular colour palettes for modern kitchen design. Neutral tones provide an elegant base, one which will never go out of style. They are also very versatile, leaving you with a blank canvas for decor.
With neutral palettes prevailing, a colour revolution seems to be sweeping the design scene in the form of colourful appliances and accessories. Blues and greens are particularly popular this year; choose a vibrant shade as a way of livening up the kitchen and adding a bit of drama, without overwhelming the space.
Adding a pop of colour ensures that even the most sleek and contemporary of kitchens still feel warm and welcoming.
Mixing metals
Love gold and silver? Can't choose between them? Well, now you don't have to! Mix and match metals are on-trend this year, so unite your favourite metallic accessories to add a bit of glitz and gloss to your kitchen.
Choose a dominant metal, to ensure a sense of cohesion, then choose one or two different metals to complement the look. For example, if you have a predominantly silver kitchen—silver cooker, silver taps, etc.—add copper or brass accessories to draw attention to different points in the room. We're thinking pots and pans, light fixtures, or a signature vase. Spread these accents across your kitchen, so the metallic shades won't compete for attention.
Mixing cool and warm metals in this way can add visual interest and depth to your kitchen decor, a look that will be both elegant and dynamic.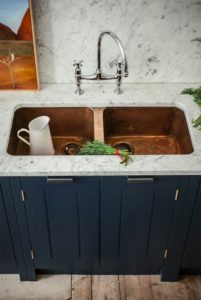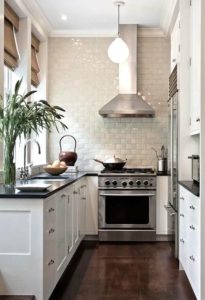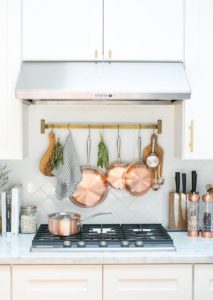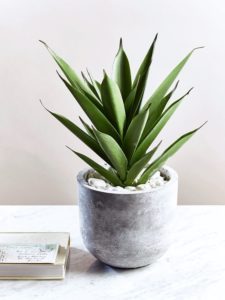 Bring the outside in
Pantone's 2017 Colour of the Year is a zesty yellow-green hue, "Greenery", symbolic of spring foliage and lush grass. This choice confirms a growing desire to bring nature into the home.
If you're searching for a durable and kitchen-friendly plant to do just that, give an aloe vera plant a go: they're beautiful, distinctive and, best of all, very difficult to kill. They're also packed with vitamins and minerals that are good for the skin, so they're handy to have in the kitchen—if you burn yourself whilst cooking, cut off an outer leaf near the base, remove the spikes along the edge, cut the leaf lengthwise and rub the gel directly on the burn for instant cooling relief. Not many kitchen accessories act as a makeshift first aid kit…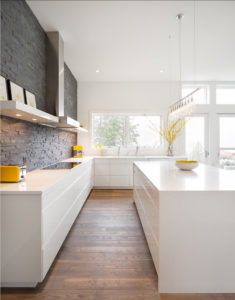 Keep it minimal
Now, what about displaying these accessories? The fundamental principle of minimalism remains a very popular design trend. If your kitchen is ultra-modern—with clean lines, handleless cabinets and hidden appliances—keep the accents to a minimum. Banish the clutter and keep only the signature items on display, for maximum effect. This is also a good avenue for smaller kitchens, providing a sense of tranquility and the illusion of space.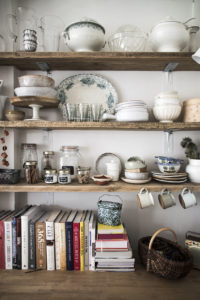 …or show it all off!
Open shelving is, on the other hand, a trendy alternative to minimalism. Can't choose which knick knacks to prioritise? Use open or glass shelves to give your cookbooks and extravagant collection of mugs pride of place. They're sure to be a conversation starter—and after all, if you've got it, flaunt it!
---
Start your kitchen design journey by booking your free design visit.
---
SaveSave
SaveSave
SaveSaveSaveSave
SaveSave
SaveSaveSaveSave
SaveSave
SaveSave
SaveSave
SaveSave
SaveSave
SaveSave
SaveSave
SaveSave
SaveSave
SaveSaveSaveSave
SaveSave
SaveSaveSaveSave
SaveSaveSaveSave
SaveSave
SaveSave
SaveSave
SaveSaveSaveSave
SaveSave