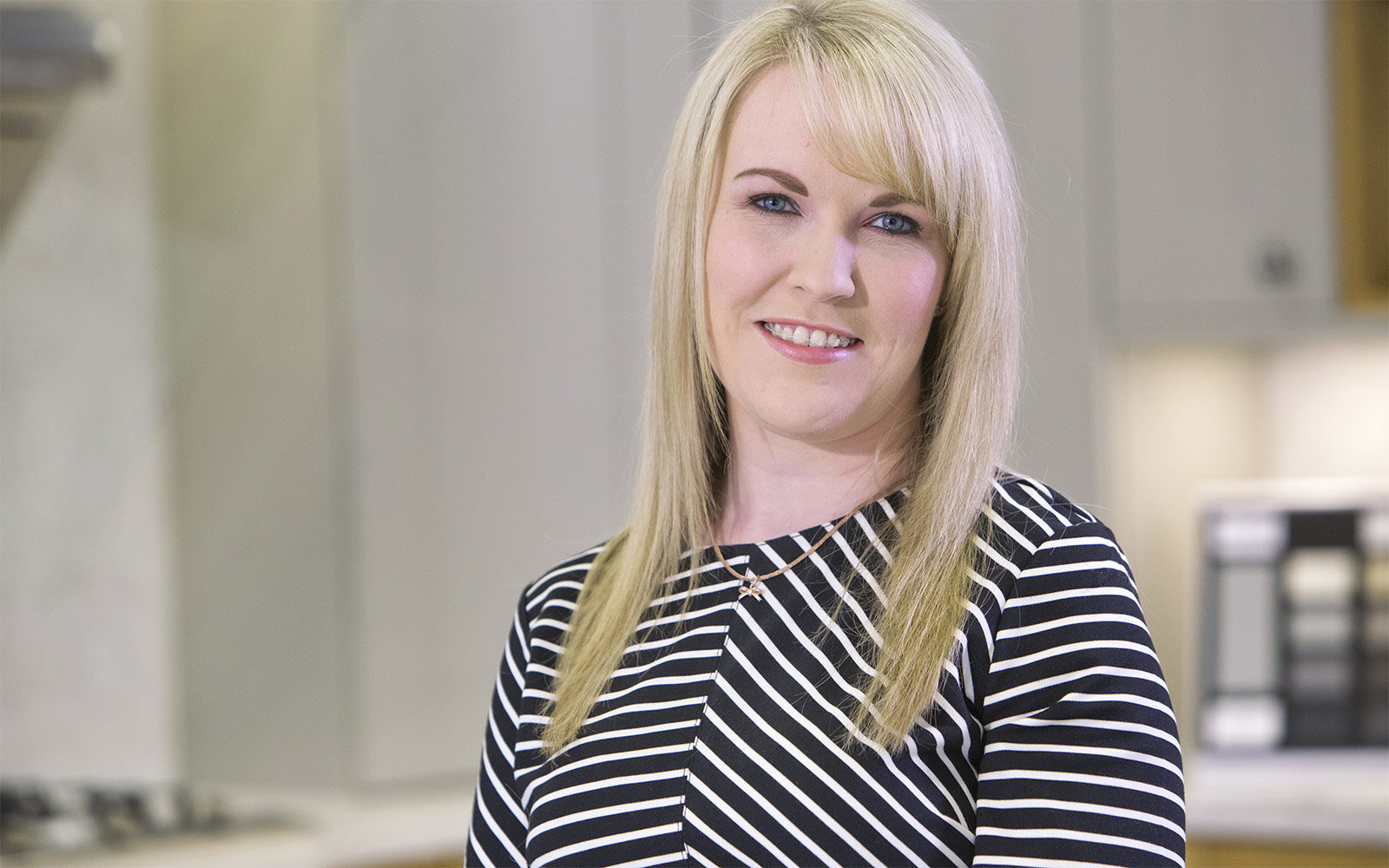 Senior Design Consultant, Jennifer, has a BSc (Hons) in Interior Design and has been a valued member of Team Palazzo for many years.
As our resident Pronorm expert, Jennifer's knowledge of the product is unsurpassed; she works extensively with the range, ensuring all the fine details are carefully considered. She also has extensive experience with our bespoke Handcrafted range—with every aspect being built from the ground up, determining a customer's specific needs and expectations is key.
Jennifer ensures that creating your dream kitchen is a joy, not a chore—from meeting and greeting customers in our showroom, to conducting initial design consultations and building detailed mood boards.
Using cutting-edge software, Jennifer then designs the kitchen in 3D space based on customer specifications. During the process, regular face-to-face consultations for discussing colour schemes and materials ensure projects deliver on both style and finish.
Without doubt, one of the most fulfilling parts of the job for Team Palazzo is seeing bespoke kitchen designs come to life—and, even more importantly, seeing customers' reactions to their new kitchens. From conception to completion, Jennifer ensures all design requirements are met and dream kitchens are made a reality.
Jennifer is integral to the Palazzo process and a fantastic member of Team Palazzo—needless to say, we're delighted to have her!