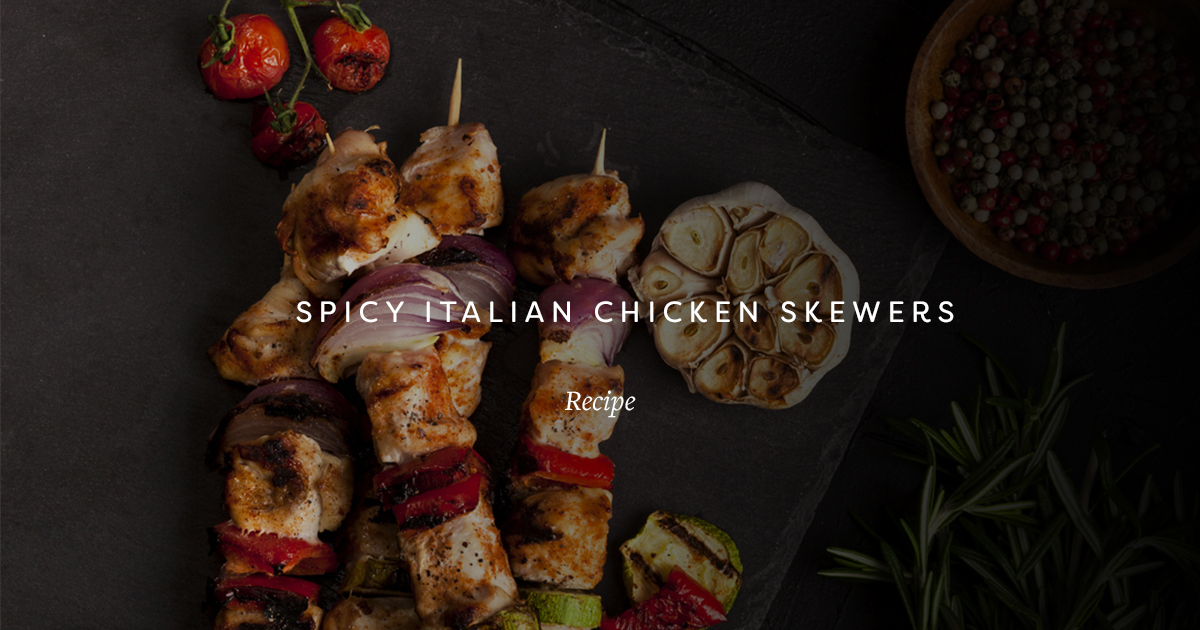 As we head into the last weekend of August, we're all hoping for a bit of sun so we can throw open the kitchen doors and sneak in one last summer BBQ. And even if the weather doesn't hold (this is Glasgow after all…) these spicy Italian chicken skewers are guaranteed to warm you up and will taste just as delicious when cooked in a griddle pan. With tender chicken pieces, chunky veg, and fiery red pesto—it's the perfect recipe for sending off the summer.
Spicy Italian Chicken Skewers
Ingredients
For the skewers (6 large servings)
10 chicken thighs (boneless and skinless)

1 large red pepper

1 large red onion

1 courgette

A handful of fresh basil leaves to serve
For the pesto
4 roasted red peppers

3 red chillies (medium heat)

6 sun-dried tomatoes

1 clove of garlic

1 tbsp blanched almonds

1/2 tsp honey

1/2 tsp dried chilli flakes (or to taste)

1/2 tsp dried basil (or 6 fresh basil leaves)

1/2 tsp dried thyme

3 tbsp parmesan

75ml olive oil

A generous pinch of salt

Method
Make the pesto
Peel the garlic clove and chop the chillies, the roasted peppers and the sun-dried tomatoes.

Add these to a food processor along with the blanched almonds, then process until all ingredients are finely chopped.

Add the honey, chilli flakes, basil, thyme, parmesan and half of the olive oil, then process until the mixture is combined.

Gradually pour in the remaining oil until you have a thick pesto.

Season with salt then store in the fridge until ready to use.
Prepare the skewers
Chop the chicken thighs into chunks.

Transfer half of the pesto into a freezer bag and put the rest aside.

Put the chicken thighs into the freezer bag and seal it. Rub the pesto all over the chicken, ensuring each piece is evenly coated, then refrigerate for 1 hour.

Preheat your BBQ to a medium-high heat (making sure it's clean and well-oiled so the chicken doesn't stick).

Chop the red onion, the courgette and the remaining red pepper into chunks.

Thread the chicken cubes, courgette, red onion and red pepper onto the skewers, then brush with the reserved pesto.

Grill the skewers for 4-5 minutes on each side, until the chicken is piping hot in the middle.

Serve and sprinkle with basil leaves, then enjoy with a glass of Moscato wine and, preferably, some late-summer sun.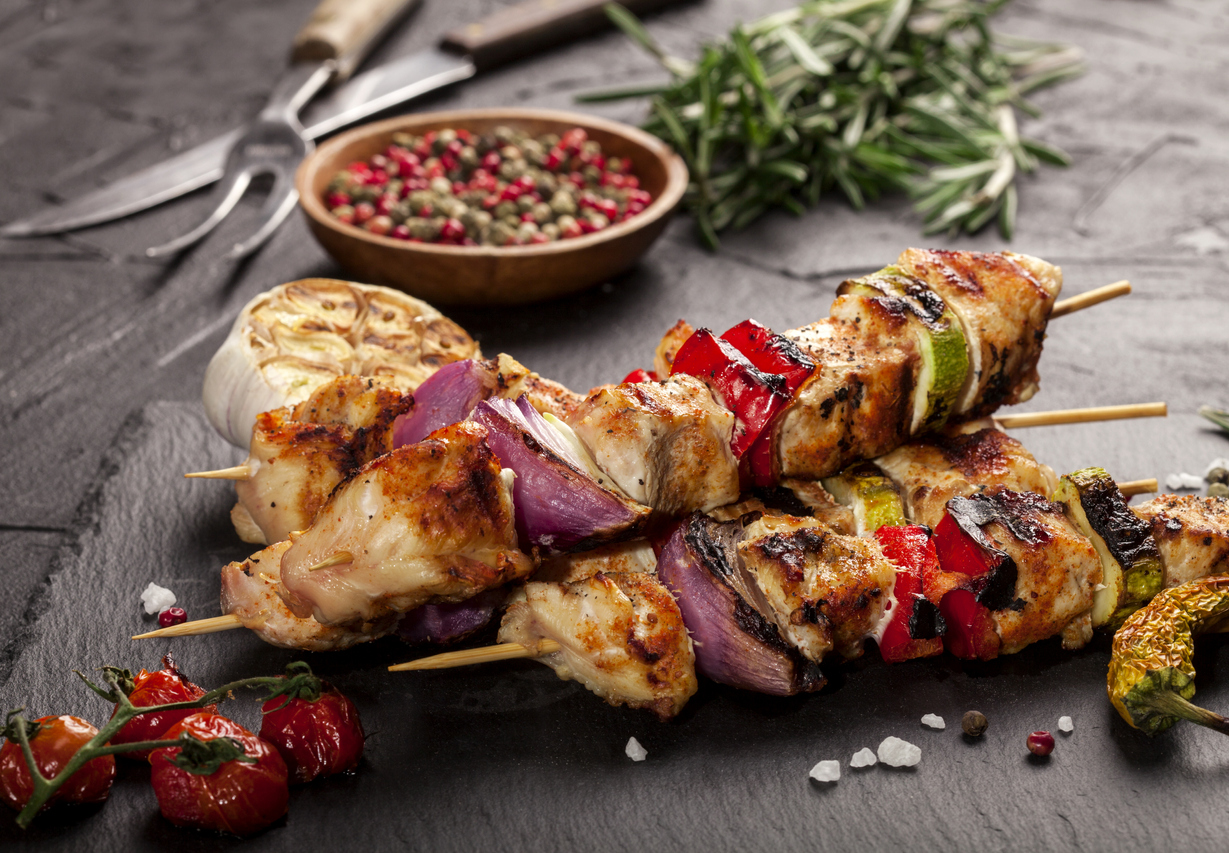 ---
Planning a kitchen redesign this autumn? 
---