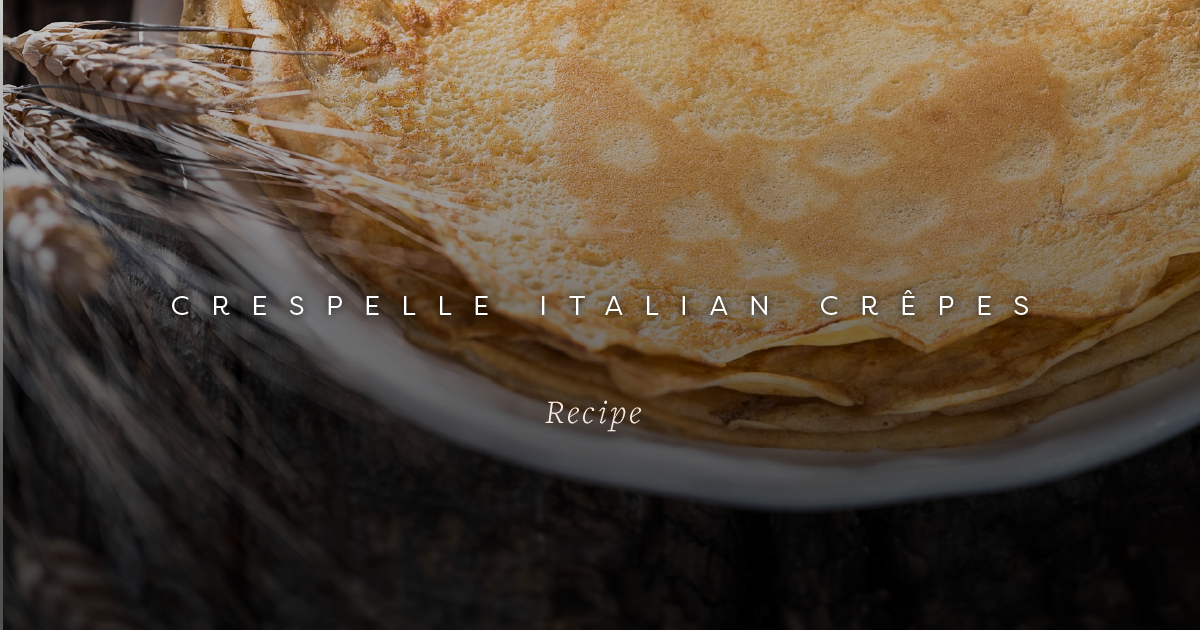 Why not add an Italian twist to Pancake Day this year? Crespelle are paper-thin pancakes, which – like their French equivalent, crêpes – can be enjoyed as either a sweet or savoury dish. The recipe is simple, elegant and, of course, delicious.
Crespelle
Ingredients
Makes 10-12 crespelle
3 eggs

2 tablespoons of sugar (omit if making savoury crespelle)

Pinch of salt

100g flour

250ml cold milk

2 tablespoons of brandy or rum (omit if making savoury crespelle)

6 tablespoons of unsalted butter

Method
Beat 1 whole egg and the yolks of the remaining 2 eggs together (save the whites for later) and combine with the sugar and salt. Then incorporate the flour and slowly add in the milk, until you get a smooth batter.

Whip the 2 egg whites until stiff peaks form, and add the alcohol. Then gently fold this mixture into the batter.

Melt 2 tablespoons of butter and fold into the batter, then set aside for at least 1 hour.

When you're ready, place a pancake pan over a medium heat. Then melt the remaining butter and coat the pan lightly.

Pour 2-3 tablespoons of batter into the centre of the pan for each crespelle, distributing it evenly by gently tilting the pan. Cook for a couple of minutes on each side until golden.

Stack the crespelle on a plate and cover with a tea towel to keep warm.
Something Savoury
If you're making savoury crespelle, leave out the sugar and the alcohol from the recipe, and add an extra dash of salt. Then, when it comes to choosing the perfect savoury topping, we'd recommend spinach and ricotta.
Ingredients
Makes 4 servings
450g fresh spinach

200g ricotta

8 tablespoons of grated parmesan

Pinch of grated nutmeg

Method
Wash the spinach thoroughly, then put it in

 a large pot and wilt over a medium heat for about 10 minutes.

Drain the spinach, and use a wooden spoon to gently press the leaves, removing as much water as possible.

Chop the spinach finely and transfer to a mixing bowl.

Stir in the ricotta, the parmesan and a pinch of nutmeg, then mix well to combine.

Spoon generously over the top of savoury crespelle, and enjoy.
Something Sweet
Lastly, if you're looking to indulge (and can't resist trying a splash of brandy in the batter), top your sweet crespelle with melted dark chocolate, or fresh fruit with cream.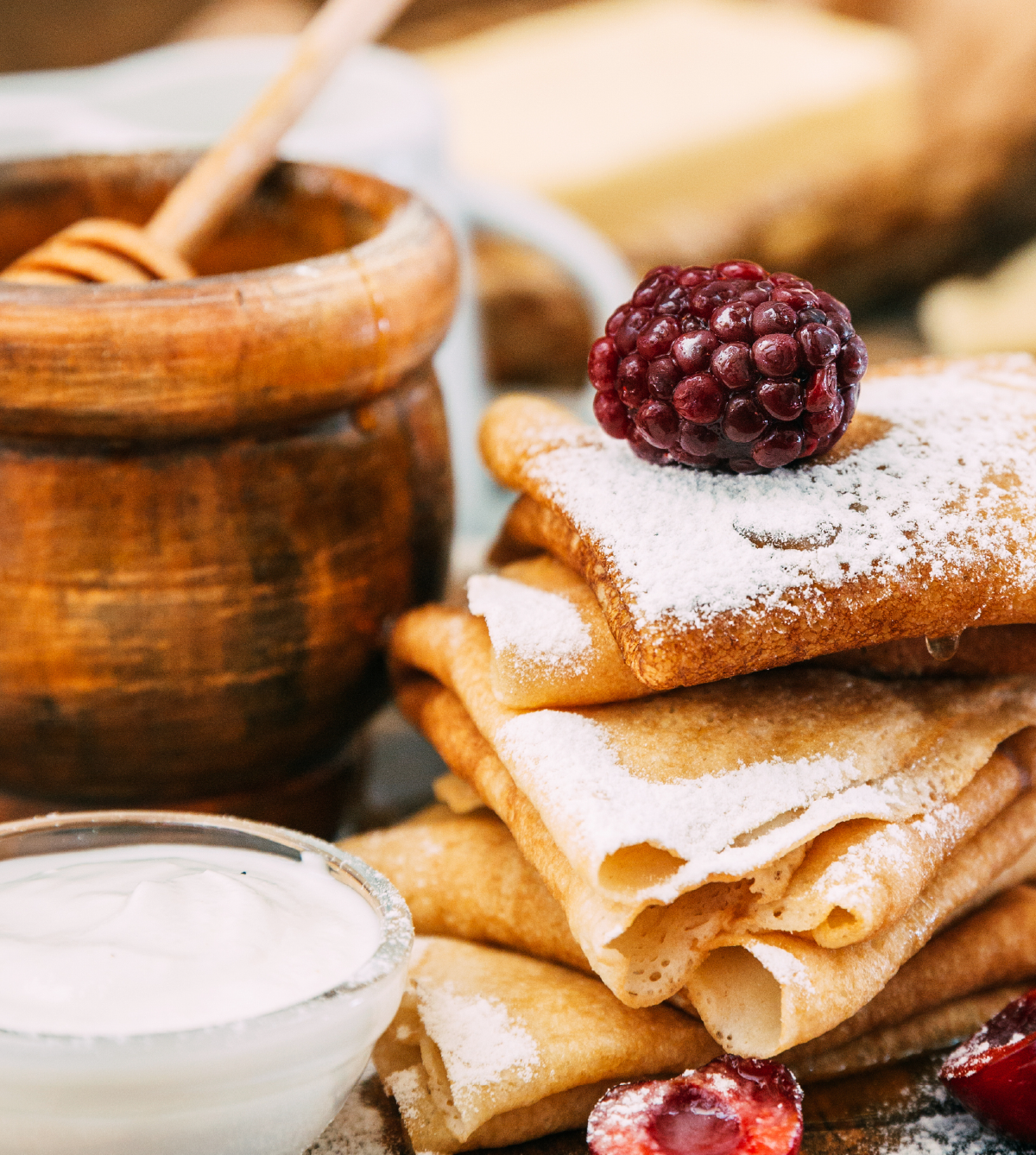 ---
---