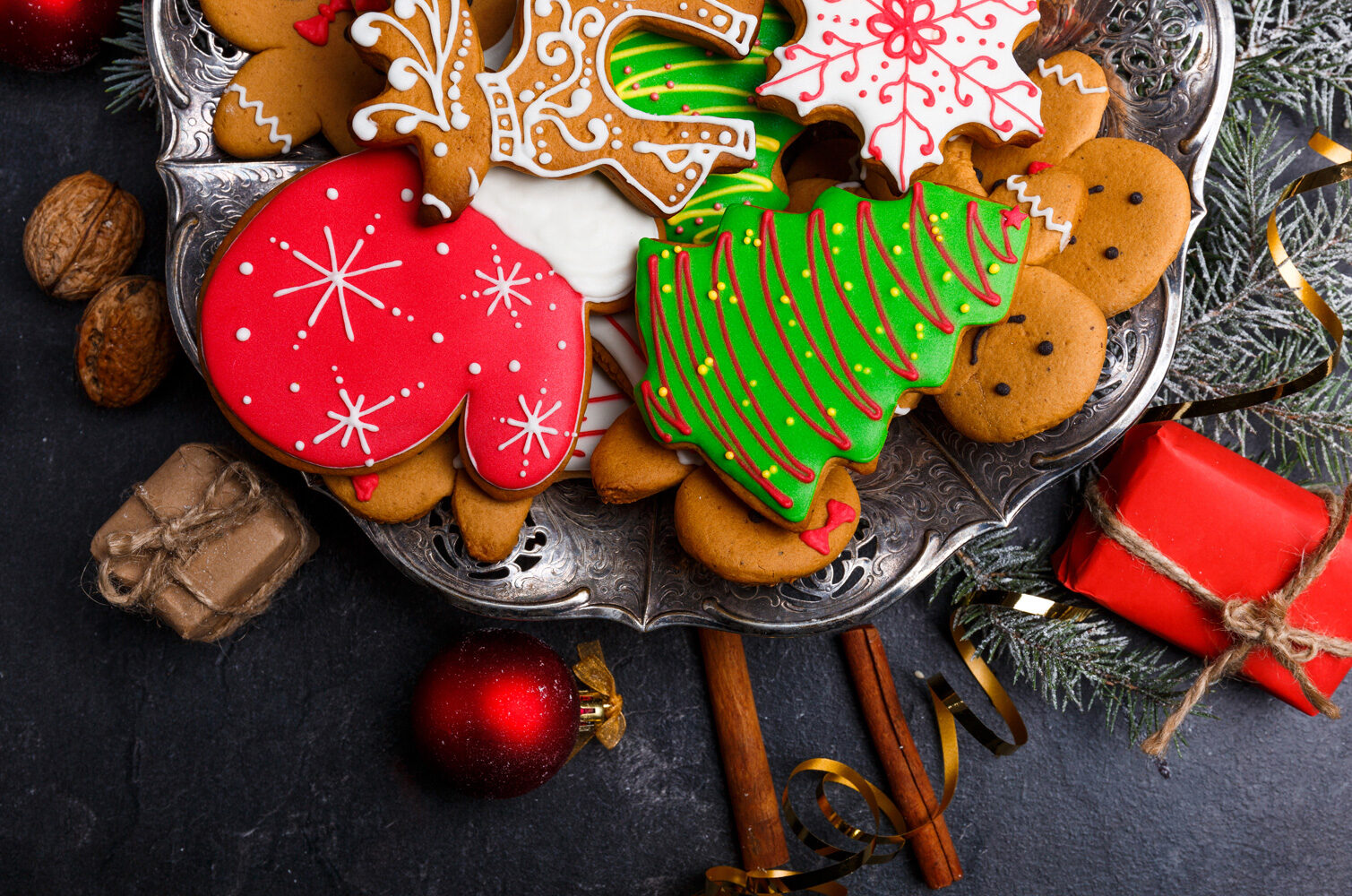 The Christmas holidays are almost upon us – a time for getting cosy and relaxing at home with friends and family. And since so much of the festive season is centred around the kitchen, why not give it the decorative attention it deserves? Here are our tips for making your kitchen as cosy as possible this Christmas.
Colour
Not interested in red or green for your Christmas decor? Navy blue is making a statement this year, and this rich and relaxing shade is perfect for cosying up over the holidays. Pair it with a splash of silver and it will look just as festive as more traditional Christmas colours, but will still be timeless on its own after the holidays.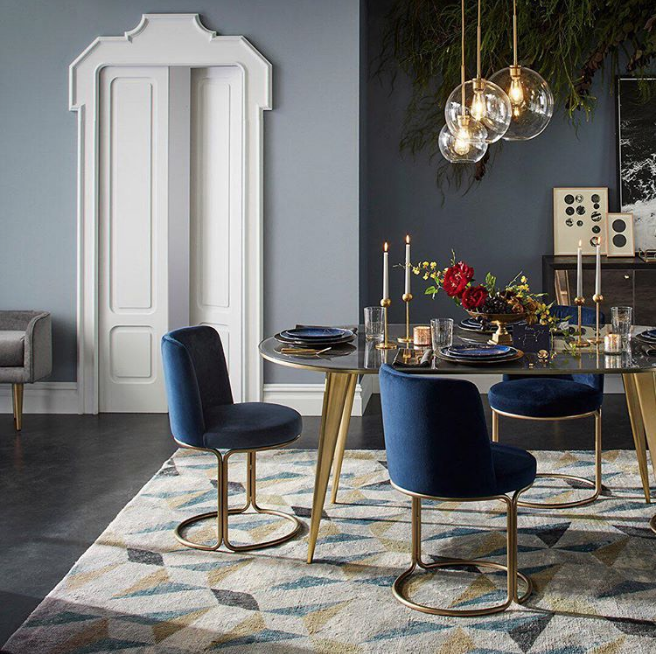 Image via West Elm
Gold has also been very popular this year – the latest favourite of the metallic trend – and Christmas is the perfect time to make the most of it. The shops are full of glamorous gold accessories, so now's the time to pick up some gold barware or gold rim champagne flutes – perfect for toasting at the bells on Hogmanay.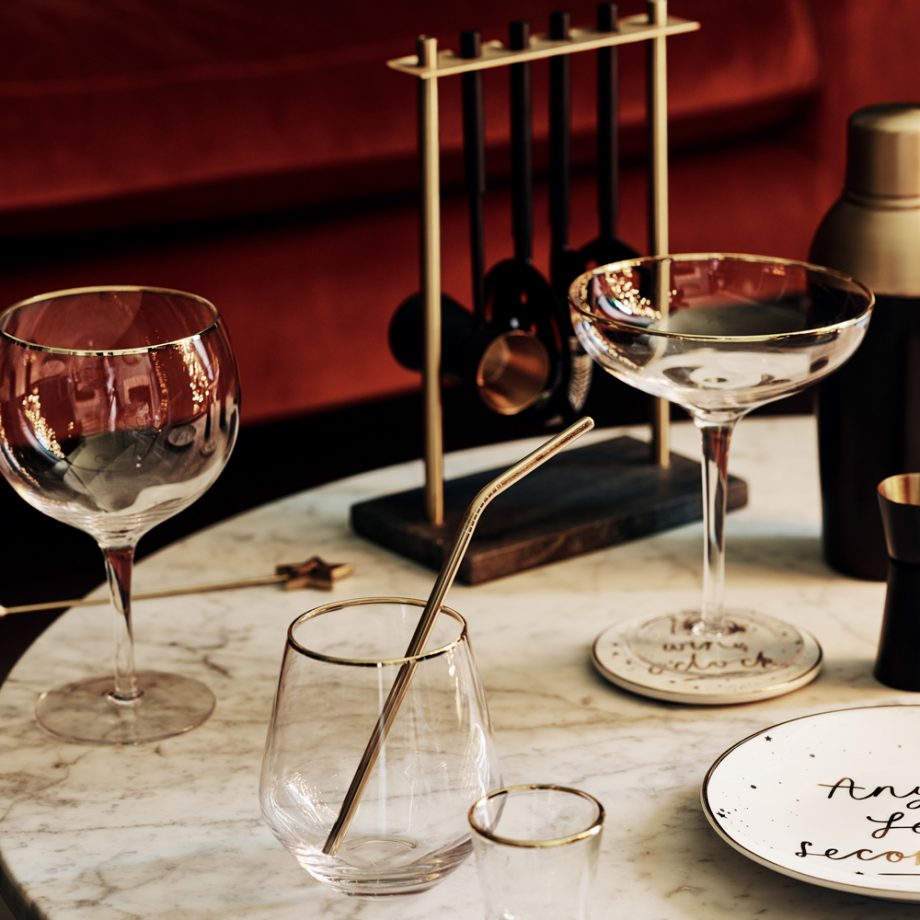 Image via Sainsbury's
Texture
Accessories that are handmade (or have the appearance of being handmade!) are very stylish right now. Natural materials like rough woods, bark, rattan and wicker will add a beautiful, tactile quality to your decor. Combined with some rich, jewel-coloured tartans or tweeds, these mix-and-match natural textures will provide some much-needed warmth for the colder months.
And who says you can't have super-soft furnishings in the kitchen? Sheepskin and chunky knit throws are taking over Pinterest this season, and one of these fluffy, oversized knits would be perfect draped over a bench or the back of a dining chair. As for colour, grey would be a wonderfully wintery choice – one which won't look tired after Christmas.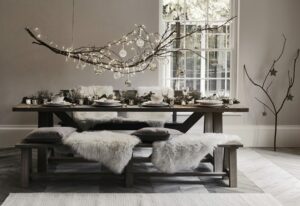 Image via Neptune
Scent
Scent is a big part of Christmas, and pine and cinnamon have got to be the most sought-after festive fragrances. Even if you don't have room for a full-sized Christmas tree in the kitchen, hang a pine wreath in front of the window or display a miniature Christmas tree on the kitchen island instead. A simple but festive focal point! As for cinnamon, some simple DIY decorations or warming scented candles would be the perfect finishing touch to your festive decor.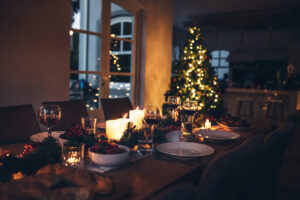 Image via Jacob Lund
But nothing will smell more wonderful than a bit of Christmas cooking in the kitchen. If you're looking forward to tucking into some Christmas classics – a mince pie and a mug of mulled wine – why not make your own this year with these deliciously simple recipes?
Mince pies
Ingredients
(Makes 18)
225g cold butter, diced

350g plain flour

100g golden caster sugar

280g mincemeat

1 small egg

Icing sugar, for dusting
Method
To make the pastry, rub the cold butter into the plain flour, then mix in the golden caster sugar and a pinch of salt.

Combine the pastry into a ball (without adding any liquid) and knead it briefly. The dough will be quite firm, like shortbread dough.

Preheat the oven to 200C/gas 6/fan 180C. Using 18 holes of a patty tin, press small walnut-sized balls of pastry into each hole.

Spoon in the mincemeat.

Take slightly smaller balls of pastry than before and flatten them between your hands to make round tops, big enough to cover the pies.

Place the tops on the pies and press the edges gently to seal. Beat the egg and brush the tops.

Bake for 20 minutes until golden. Leave to cool in the tin for 5 minutes, then move them onto a wire rack.

To serve, dust lightly with icing sugar.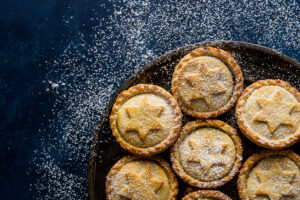 Image via Olindana
Mulled wine
Ingredients
(Serves 6)
750ml bottle of red wine (an unoaked tempranillo would be perfect)

1 large cinnamon stick, or 2 small ones

2 star anise

4 cloves

2 strips lemon zest

4 tbsp caster sugar

100ml sloe gin (for a twist on the classic!)
Method
Pour the red wine into a large pan, then add the cinnamon, star anise, cloves, lemon zest and sugar. Simmer on a low heat for 10 minutes.

Remove from the heat and leave it to infuse for a further 30 minutes.

To serve, heat without boiling, stir in the sloe gin (optional), pour into festive mugs and enjoy!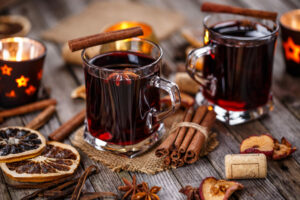 Image via Craving Cultures
Merry Christmas from Team Palazzo!
---
Looking for a new kitchen in 2019?
---