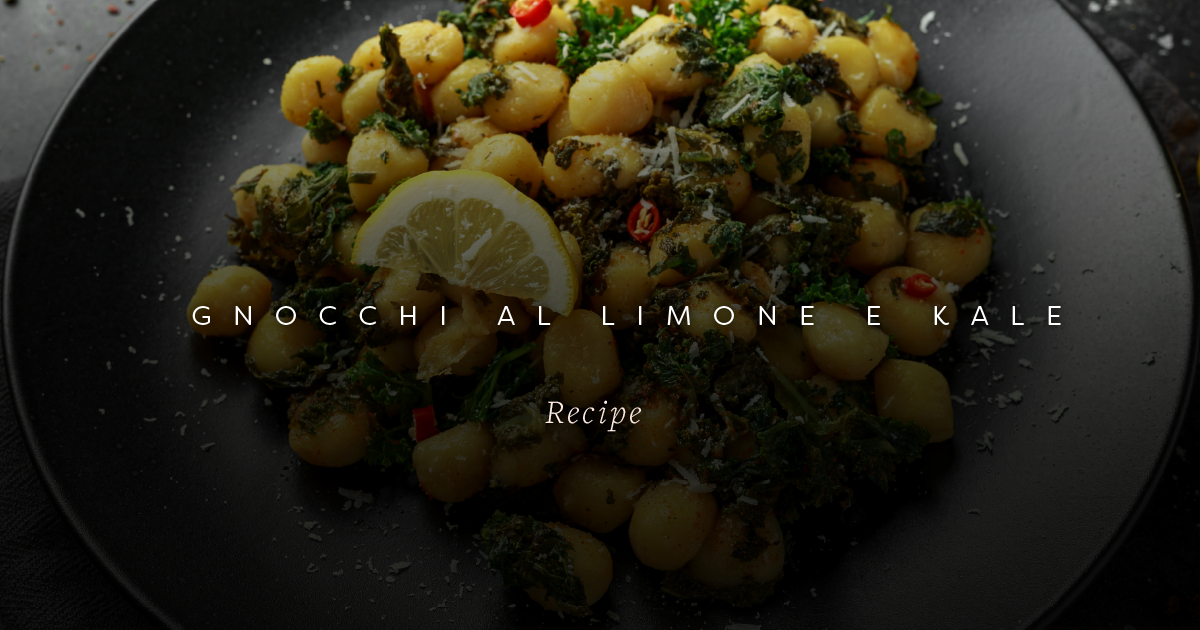 Going vegan this January? That doesn't mean you can't indulge in your favourite Italian dishes! We've got a delicious gnocchi recipe that just might trick your taste buds into thinking spring has come early…
When gnocchi mix is made in advance in restaurants, eggs are often added to bind the ingredients together. But when you make it fresh at home, this isn't necessary. With only two ingredients – potato and flour – homemade gnocchi is vegan-friendly, surprisingly easy to make, and perfect for cold January nights. Combine it with a vegan lemon butter sauce and crispy roasted kale for a delicious vitamin boost.

Homemade Gnocchi with Lemon Butter Sauce
Ingredients
For the Gnocchi (4 servings)
250g potatoes, mashed

120g plain flour
For the Lemon Butter Sauce
30g Flora Buttery (a plant-based alternative to butter)

Half a lemon, squeezed

2 stalks basil

50ml water

1 pinch of salt (or to taste)
Method
Peel the potatoes and boil for 20 minutes until soft.

Mash thoroughly until completely smooth.

Gradually add the flour and knead into a dough.

Cut the dough into 4 equal pieces and roll each into a sausage shape about 1cm in diameter, then slice into chunks about 2cm in length.

Boil a large pot of water and add the gnocchi in small batches. When the gnocchi floats to the top, remove from the water with a slotted spoon.

Chop the basil and set aside.

Put a drizzle of oil in a non-stick pan and place on a medium heat. Add the gnocchi and fry until golden.

Add the Flora, water and a pinch of salt to the pan and cook for about 1 minute until it becomes a thick butter sauce, then remove from the heat.

Add the chopped basil and lemon juice and gently mix together.

Serve, garnish with kale (and a sprinkling of fresh chilli, if you fancy a kick) and enjoy!

Crispy Kale Garnish
Ingredients
2 bunches curly kale

60ml olive oil

Salt & pepper

Fleur de sel
Method
Preheat oven to 180C. Arrange 3 oven racks, evenly spaced.

Lay out each kale leaf and cut out the hard stems. Tear any large leaves in half.

Wash the kale, then drain and dry.

Toss the kale in a large bowl with olive oil, 1 teaspoon of salt and half a teaspoon of pepper.

Divide among 3 oven trays, or roast in batches (too much kale on one tray will steam rather than roast it).

Roast for 15 minutes until crisp, then sprinkle with fleur de sel.

Serve hot on top of delicious lemon butter gnocchi. Bon appétit!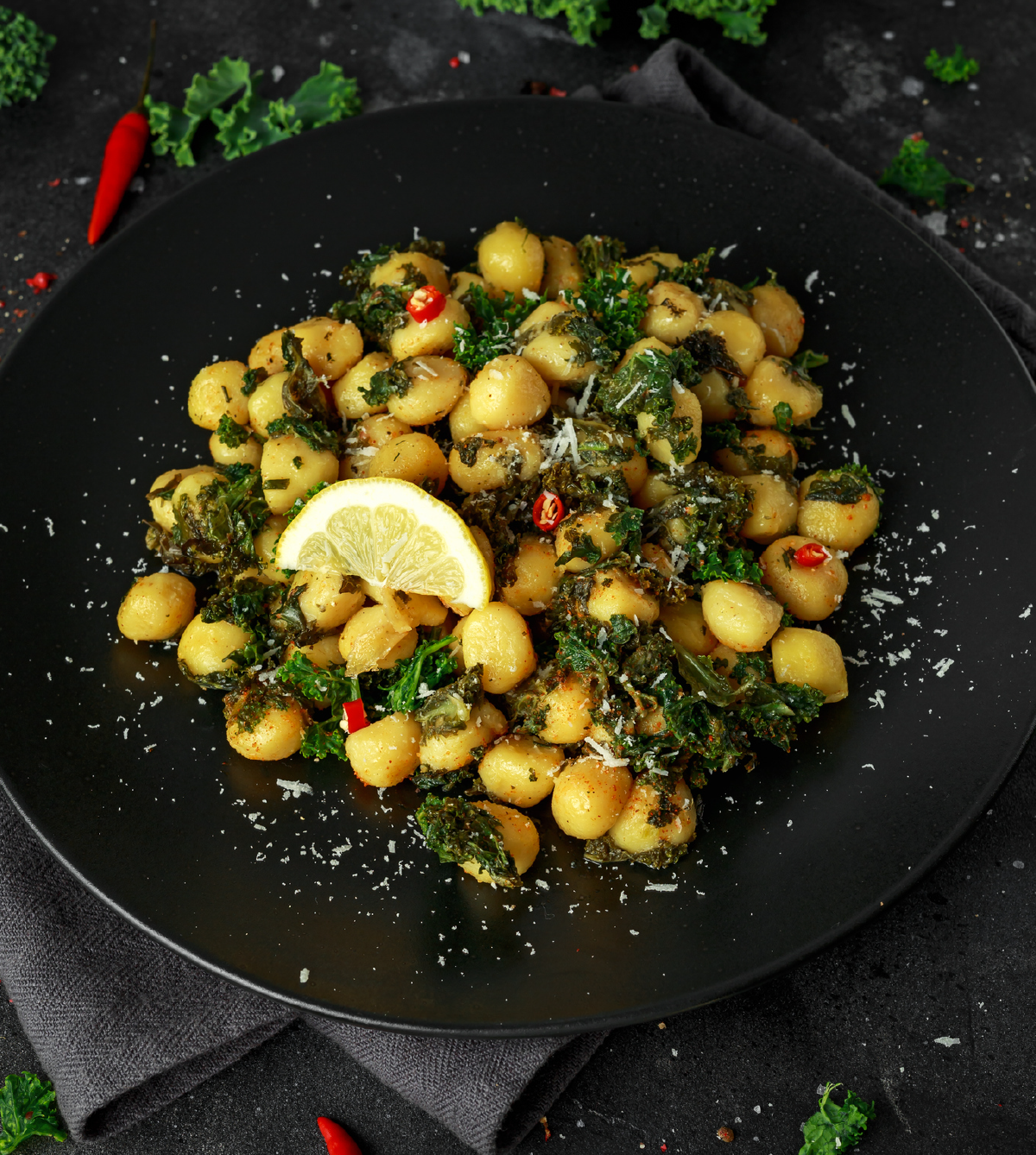 ---
---