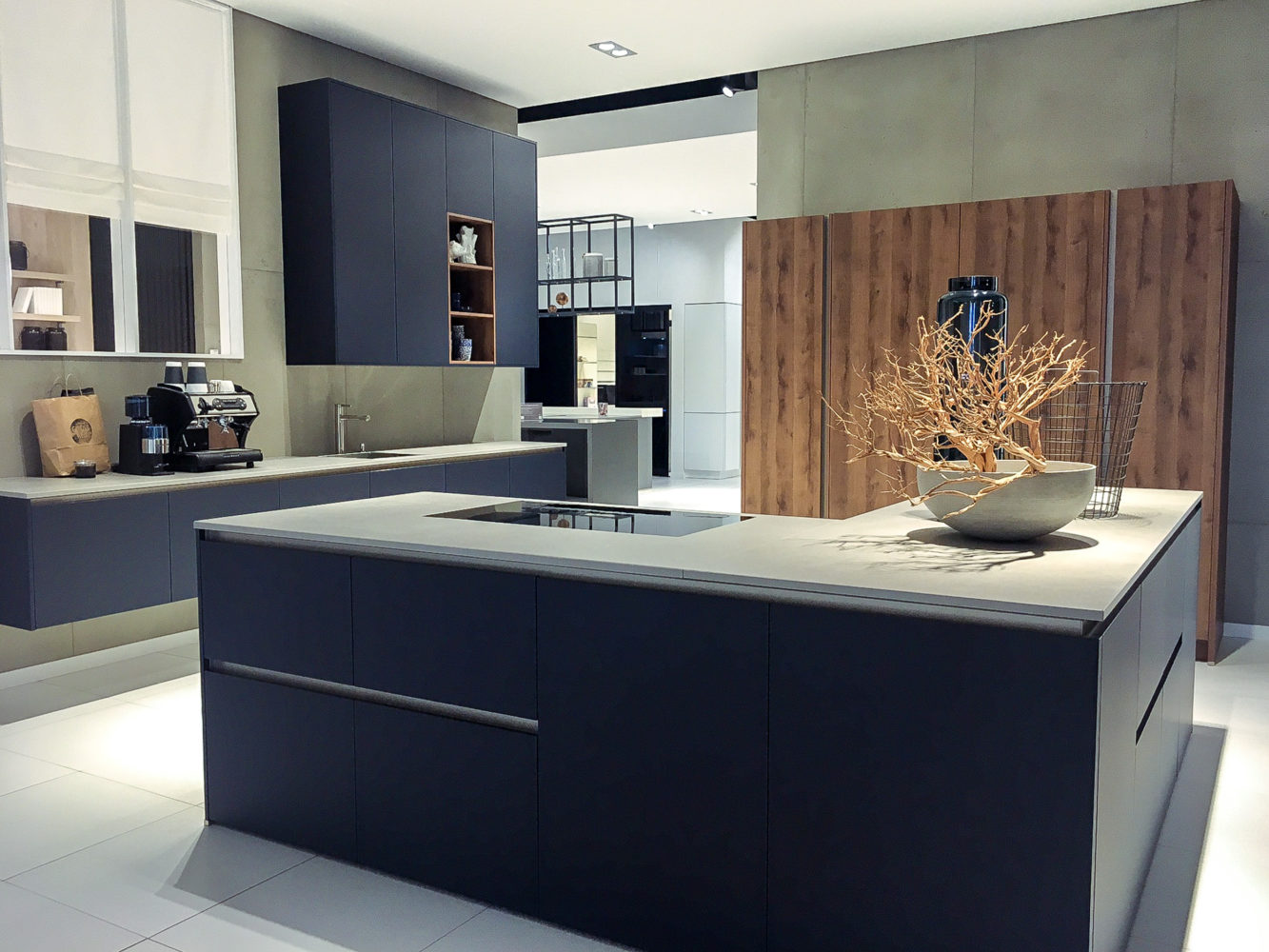 Every September the Palazzo team visit the Pronorm Hausmesse (House Exhibition), where Pronorm showcases their new products, colours and finishes for the year ahead.
All the Pronorm lines are on display: Classicline, Proline and the modern X & Y-lines. From a designer's point of view, it's a fantastic opportunity to get a feel for the products and see them at their best.
Being able to see the different colour set-ups is especially helpful, as often swatches don't do the colours justice! This practical experience allows our designers to fully understand the final product, meaning they can guide customers towards the perfect colour choices for their dream kitchen.
This year, Pronorm have introduced a stunning deep midnight blue colour, alongside some interesting concrete-effect doors. They have also replaced some of the woodgrains with different tones, bringing a range of fresh colours to the fore. A striking, reflective scratch-resistant finish – called "organic glass" – has also been added to the range of doors, available in dark and light colours.
All in all, the Pronorm exhibition was a great source of inspiration for the Palazzo team, and we can't wait to incorporate Pronorm's newest elements into our designs.
---
---