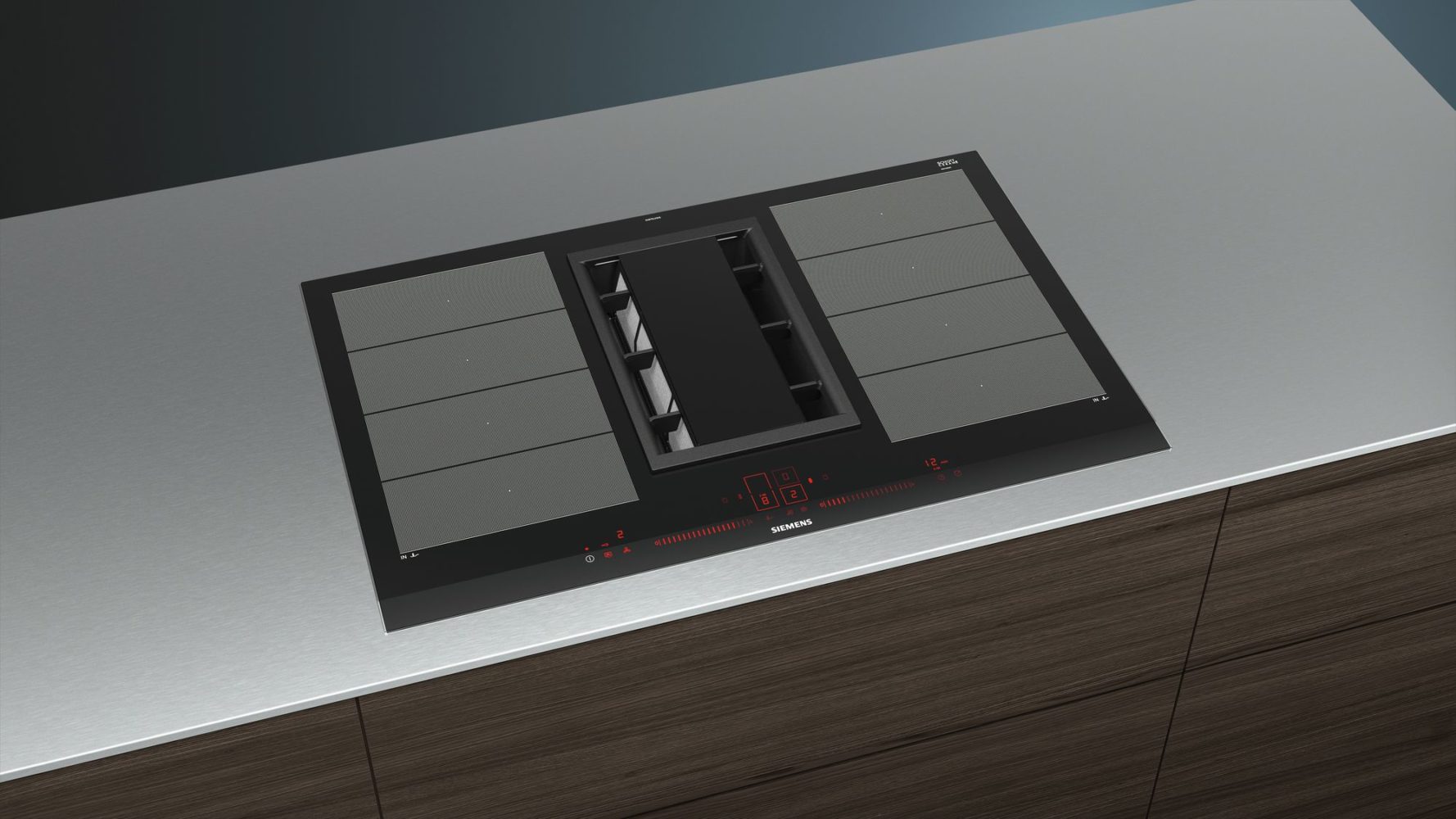 Technology is helping you to make your kitchen work for you and Siemens new Downdraft hob is the latest innovation in flexibility.
The new hob features a flexInduction that can adapt cooking zones to a variety of cookware and pots up to 24cm in diameter.
The powerMove Plus and dual lightSlider put total control in your hands, allowing you to intuitively operate the cooktop and use heating zones with different temperatures easily.
The powerful and quiet iQdrive ensures a powerful and quiet extraction of steam and works in harmony with the climateControl Sensor which monitors steam and odours and adjusts the power levels automatically.
"The Downdraft Hob opens up a whole new world of opportunities for flexible kitchen design. The hob has flexInduction which allows cooking areas to be extended and linked together for the use of much larger pots and pans" comments Pallazzo's design expert Pino.
"With this space-saving concept, you can really enjoy the freedom of your kitchen without limitations. It's the perfect addition to the kitchen of ambitious cooks keen to push the boundaries."
Get in touch with our design experts today to discuss how the Siemens Downdraft hob can fit into the vision of your dream kitchen.