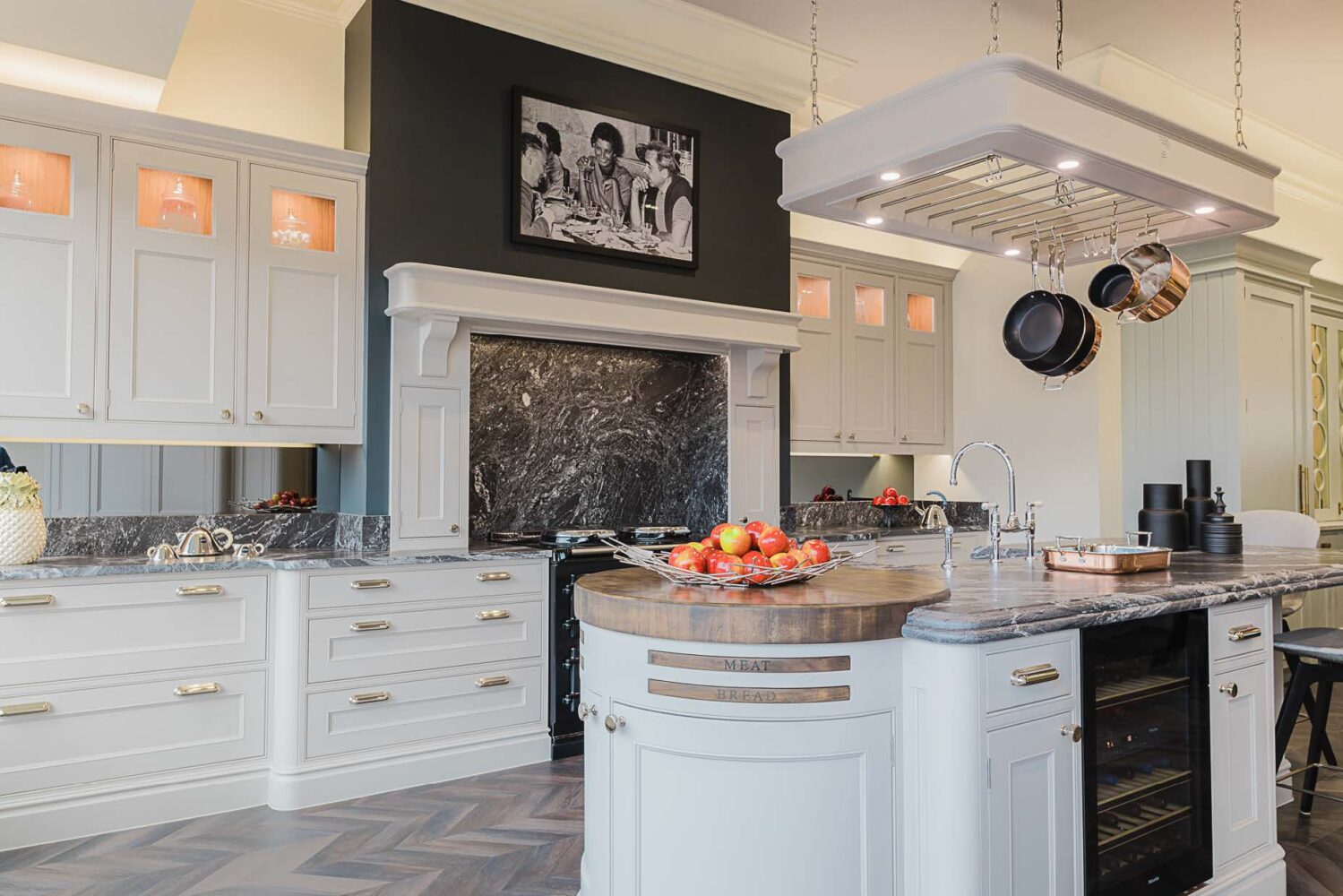 The days are getting longer, the temperature's getting warmer (just!) and we're tentatively hopeful that small-group at-home gatherings are just around the corner. To help you get your kitchen ready for summer socialising – whether that's with your household bubble or, fingers crossed, with friends and family from further afield – we've curated our favourite seasonal trends, guaranteed to lift your spirits and spruce up your kitchen style.
Less is more
Spring is the perfect time to de-clutter your kitchen, especially as many of us continue to work from home. To properly clear the decks, you'll need some clever storage solutions – and it does't get any better than our Handcrafted pantry units. The walnut shelves and engraved drawers can be tailored to suit your unique requirements. Plus, with the doors open, your everyday essentials are easily accessible; and with the doors closed, you wouldn't even know they're there.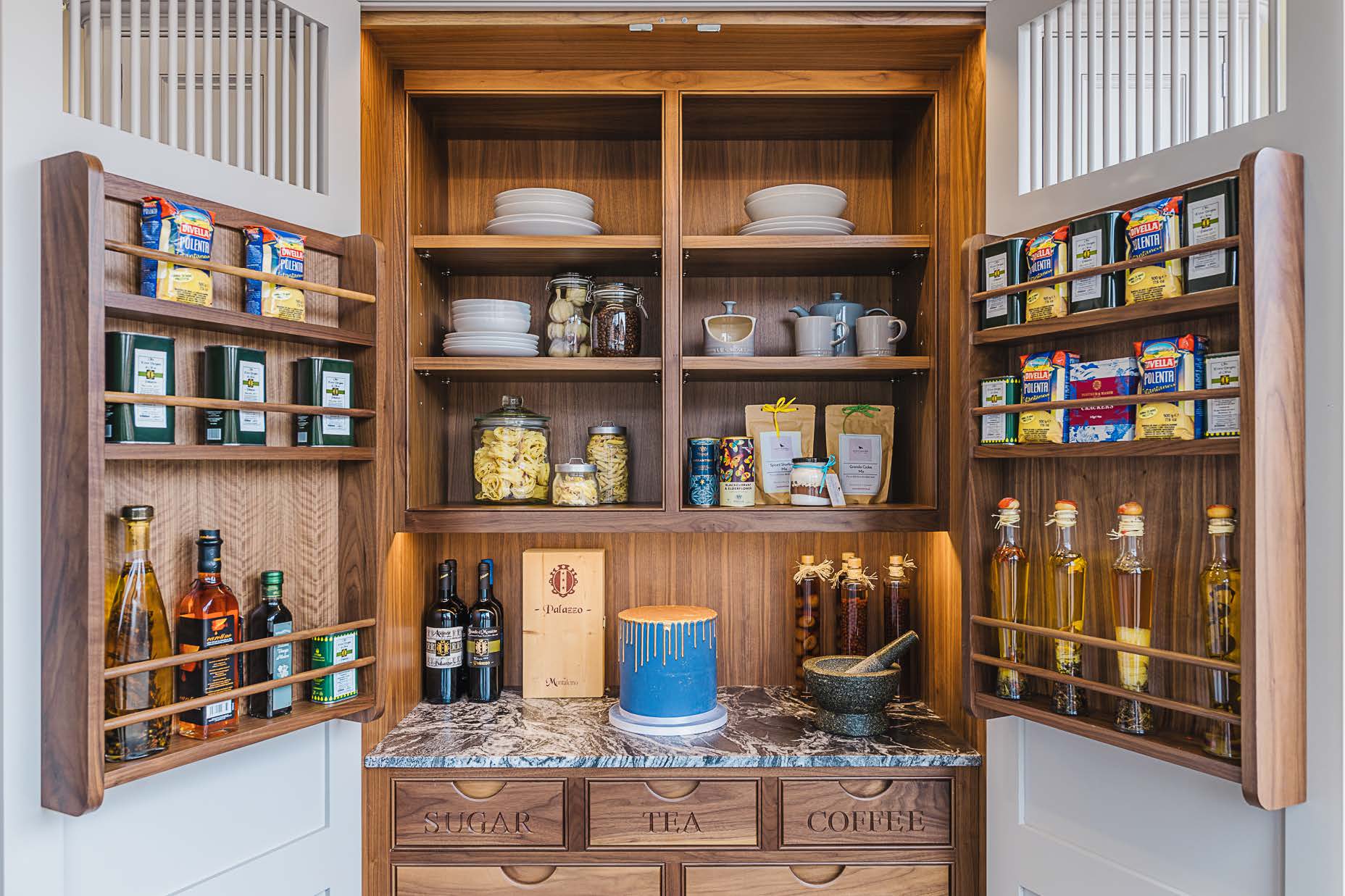 If you're going for a clean-lined look, Rempp offer a sleek and stylish pocket door system (also on display in our showroom) that's perfectly suited to a contemporary, open-plan kitchen design. Lockdown has certainly highlighted the need for flexible spaces in the home, and this kind of hidden storage provides the perfect balance of form and function in the kitchen.
If you'd rather show it off than store it away, then why not transform your kitchenware into kitchen decor? Make a decorative display with open, floating shelves – or hang a bespoke pot rack to turn your sparkling copper pans into a centrepiece.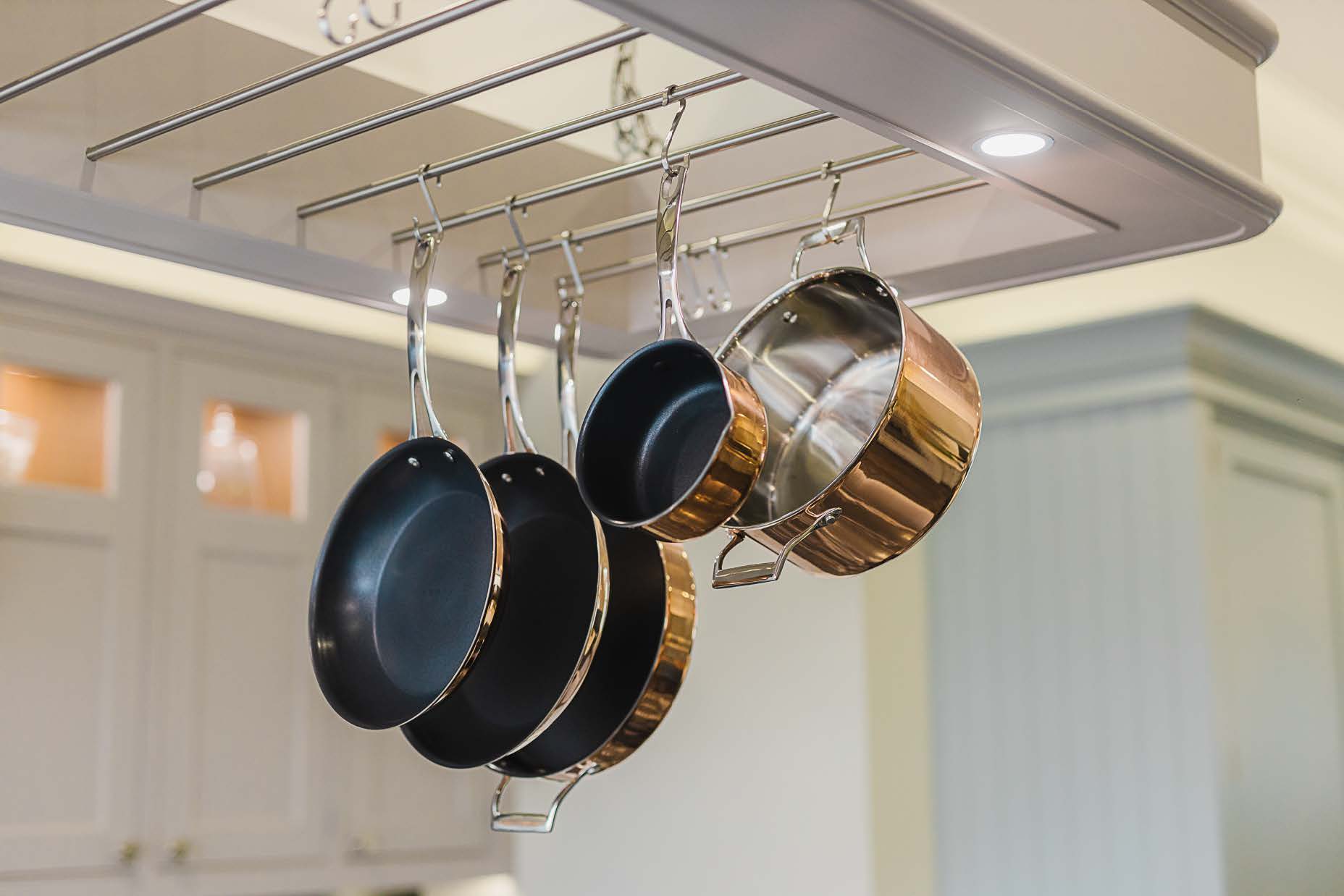 Accessorise your island
Kitchen islands are a must-have feature for many of our clients, and they often become the focal point of the interior design. Well-placed accessories can help you to make the most of this space, brighten up the room, and show off your personal style. Rotate these ornaments as the seasons change; and the very act of arranging, re-arranging, and adding new pieces will be therapeutic in and of itself.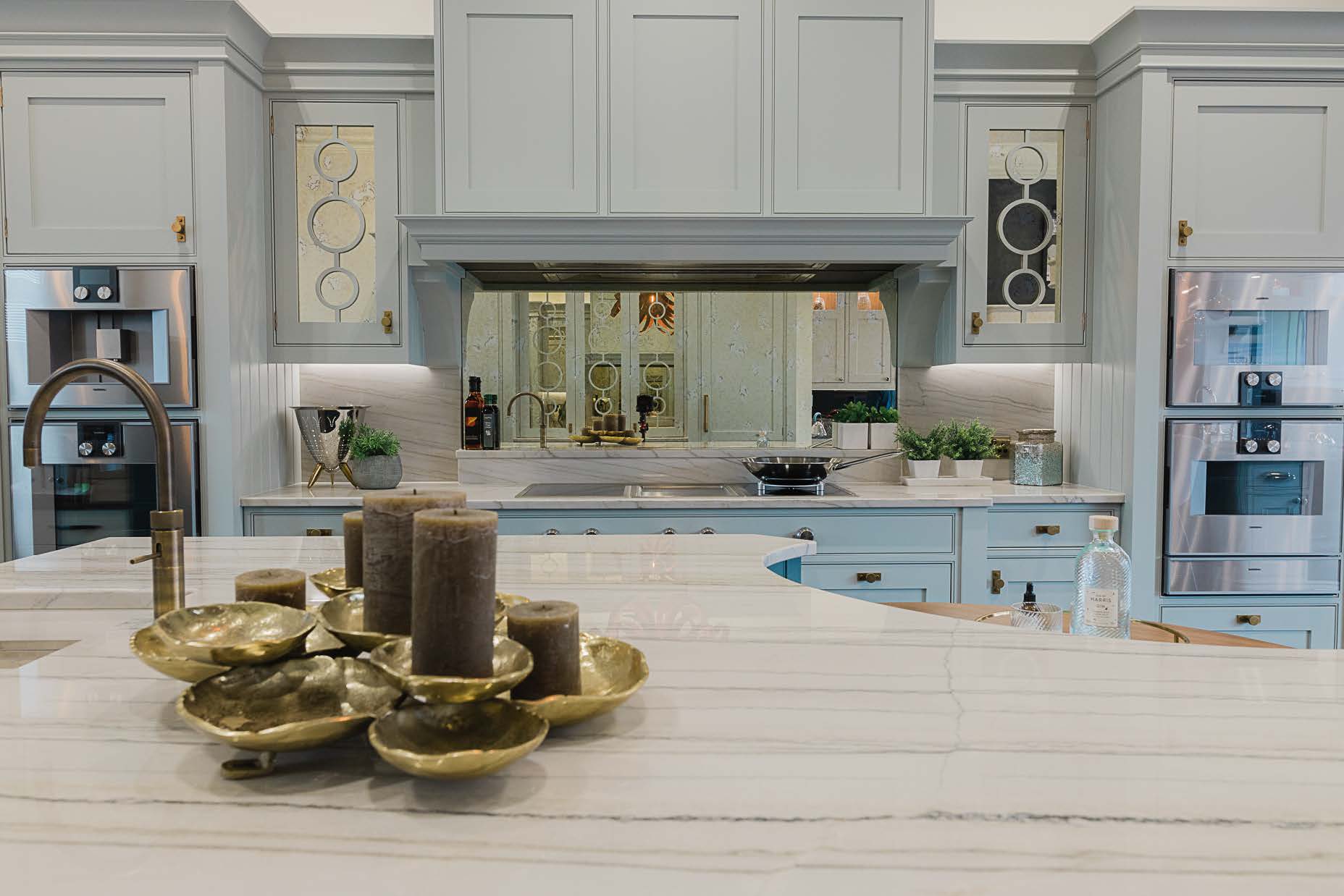 Pop of colour
During the spring and summer months, we definitely gravitate towards more vibrant colour palettes. Whether you prefer your colours bold and bright or pretty and pastel, adding a new accent colour to your kitchen will give it an instant refresh. This Handcrafted display in our showroom demonstrates how a splash of trendy teal in the base of the island can really stand out against a neutral base. The matching velvet dining chairs also complement the colour scheme, and add a touch of luxe.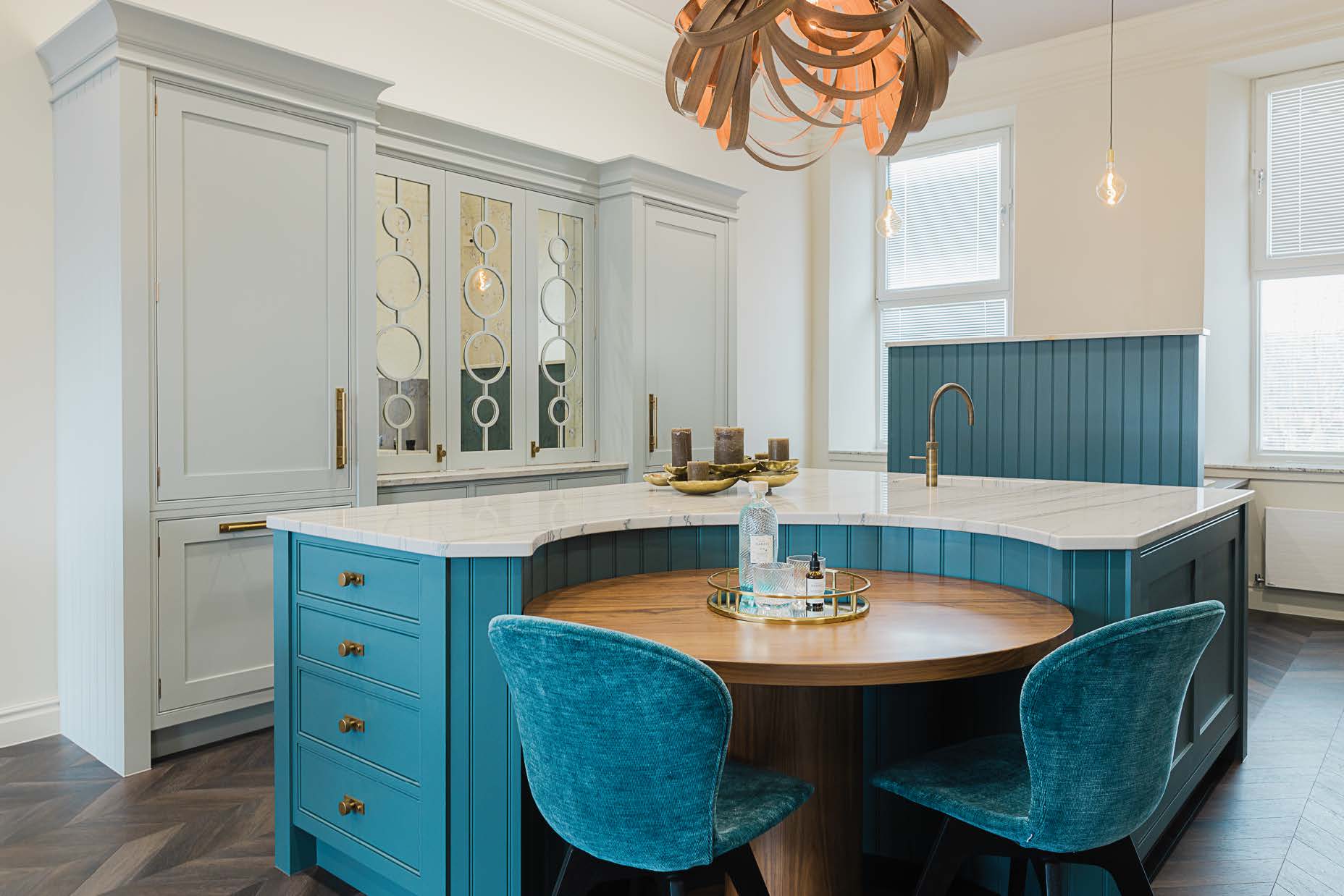 Patterns make perfect
If you want to go for something a bit different – and make a real statement with both colour and texture – consider adding a feature wall to your kitchen. Our friends at Timorous Beasties make edgy and elegant wall coverings that would make for striking kitchen backdrops. They're sure to be the envy of all of your house guests (and your colleagues on your next Zoom call, of course!).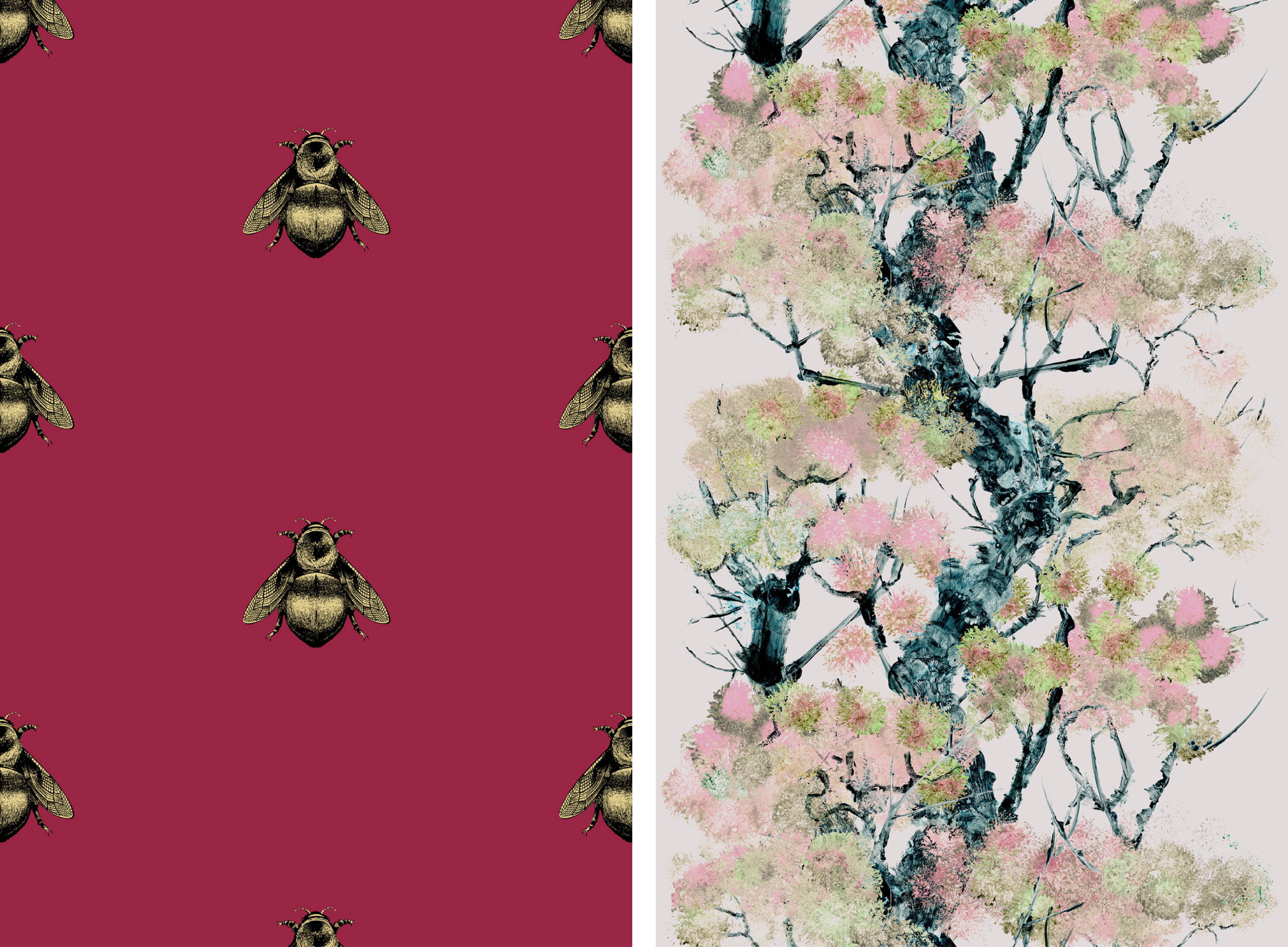 If you're not feeling quite brave enough to set aside a whole wall, they also offer plenty of other textile accessories in their online shop that are equally striking – from rugs and lampshades, to cushions and tea towels.
Get back to nature
As the days getting longer bit by bit, now's the time to open up those kitchen windows and patio doors to make the most of the natural light. Aga and Paul's bright and airy kitchen is a lovely example, with its curved dining room windows and bright white blinds.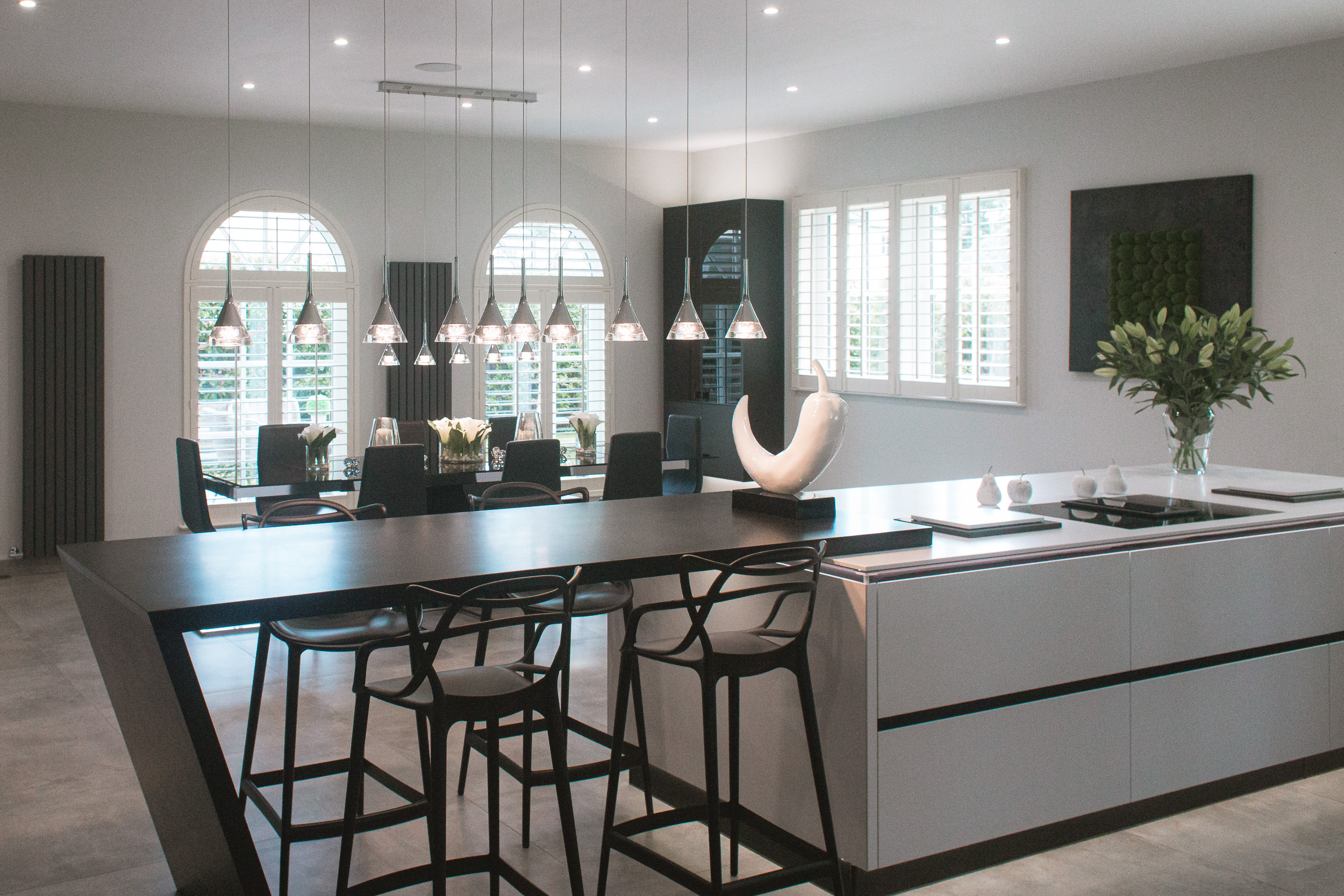 All that natural light will also create the perfect environment for house plants to thrive; purifying the air and bringing a sense of calm to the kitchen. If you're short on space, a windowsill herb planter will be both pretty and practical. And why not decorate with some summer produce, too? A bowl of summer fruits on the worktop will be just as beautiful to behold as they will be delicious to eat!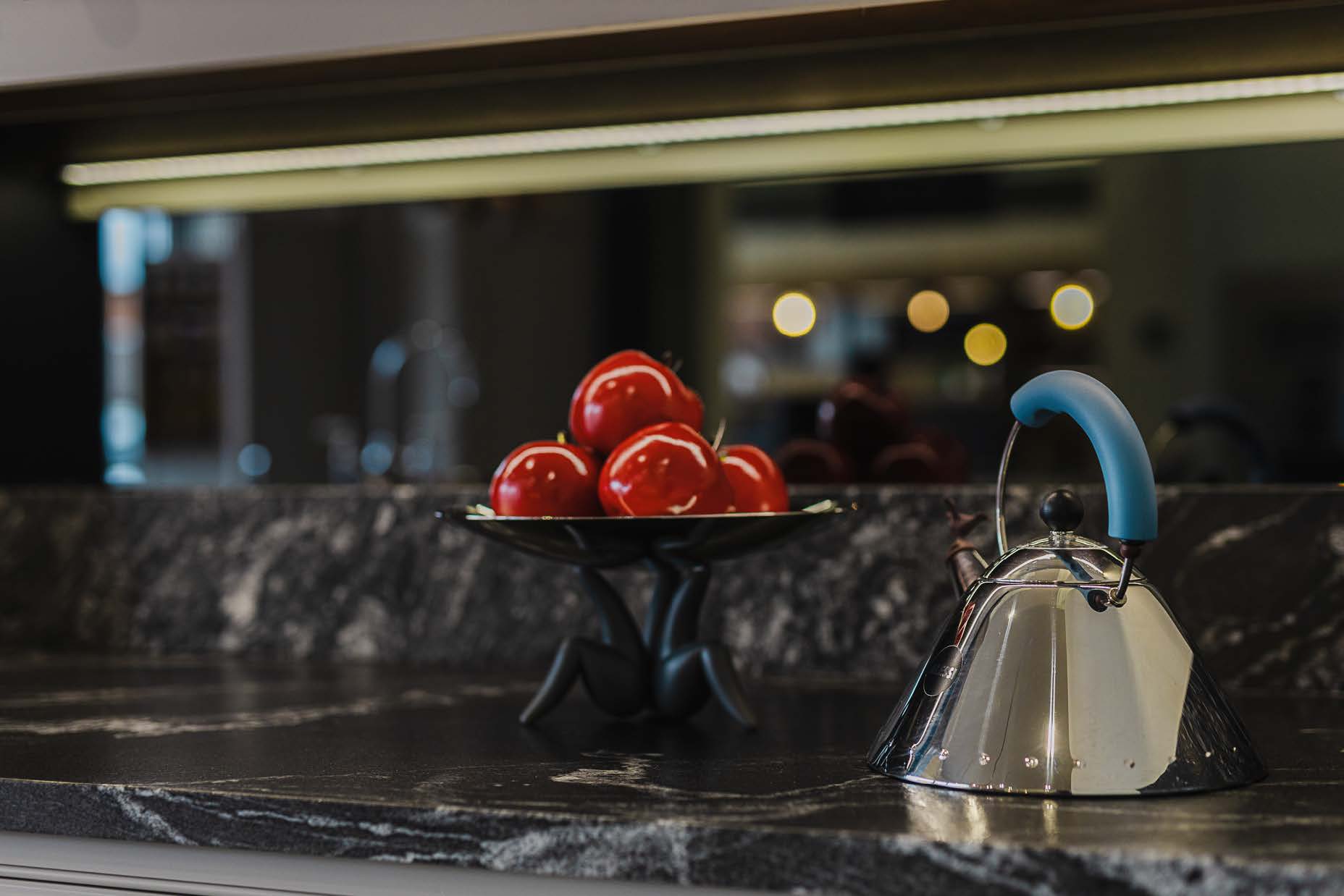 ---
---