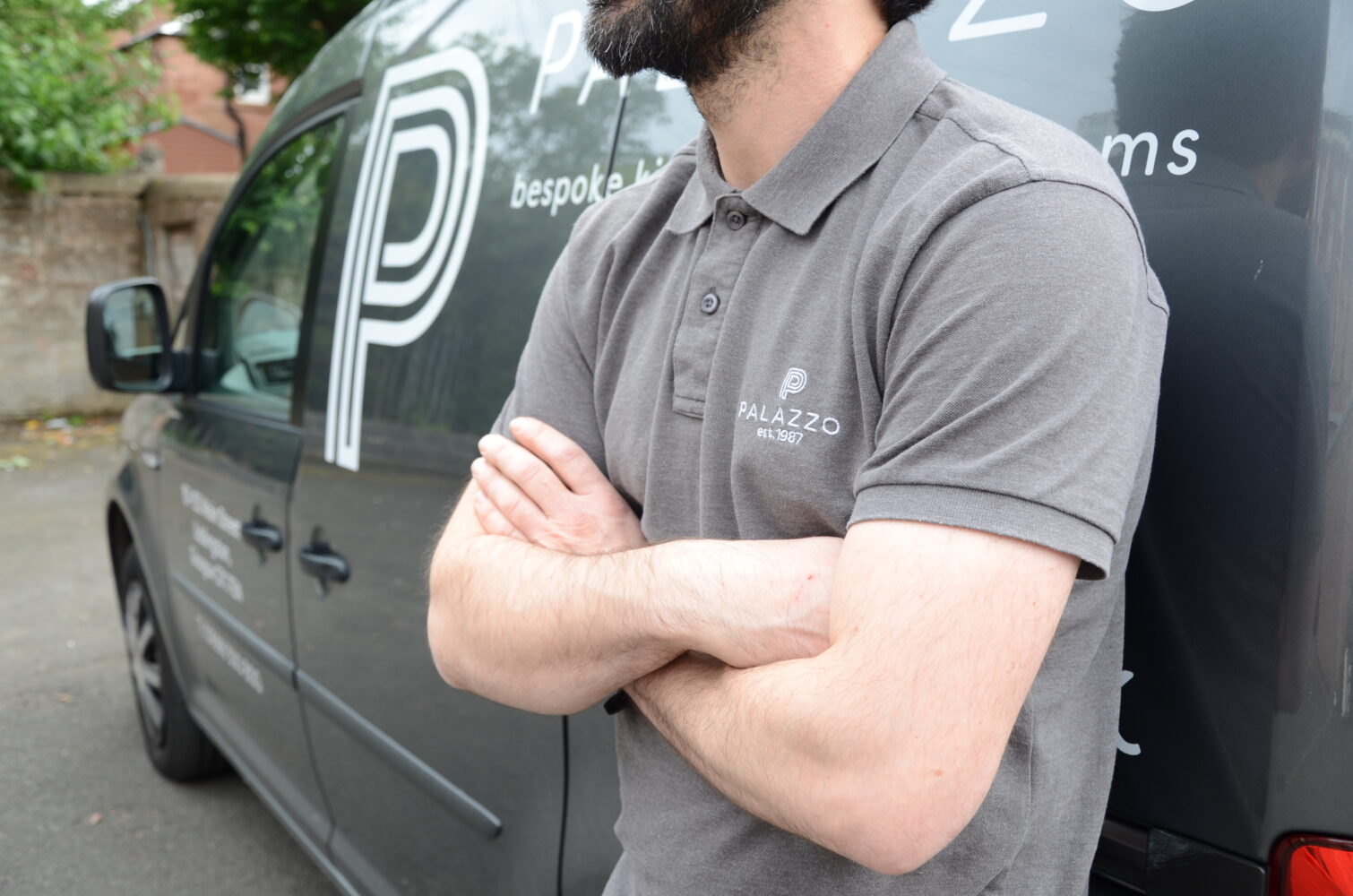 A question we're often asked by potential customers is whether we use subcontractors to build our kitchens.
At Palazzo, we have our own in-house installations team; a crew we've worked with for many years. This is an aspect of our offering we're very proud of, as it gives our clients total transparency and trust in our service from start to finish—from that first design consultation, through to the final build.
Some of our team have been with us for upwards of 10/15 years. I'd worked with our good friend Pat, who retired last month after decades of service, since I was 16 years old. When you work with a close-knit team like this—day in, day out, for years—you have the kind of trust that would be impossible to build with subcontractors throughout the duration of a job.
We do hire subcontractors for the plumbing and electrical elements of our kitchens, but we use the same carefully-chosen and trusted tradesmen every time. This means we can say with certainty that each member of our installations team, for every aspect of the build, is the right person for the job.
We know it can be nerve-wracking to welcome workers into your home during a renovation—but with us, you can rest assured that our team are experienced kitchen professionals, expertly trained in their craft across many years at Palazzo.
At our core, we are a family business—and that extends to all our colleagues, even those who don't share the Palazzo name. We're part of the same clan, a real team. And that means we have a shared end goal; to build exceptional Palazzo kitchens for each and every one of our clients.
If you've got any questions about our process, why not pop into our showroom for a chat? As always, we're delighted to help.
—Gianni Palazzo, Project Manager