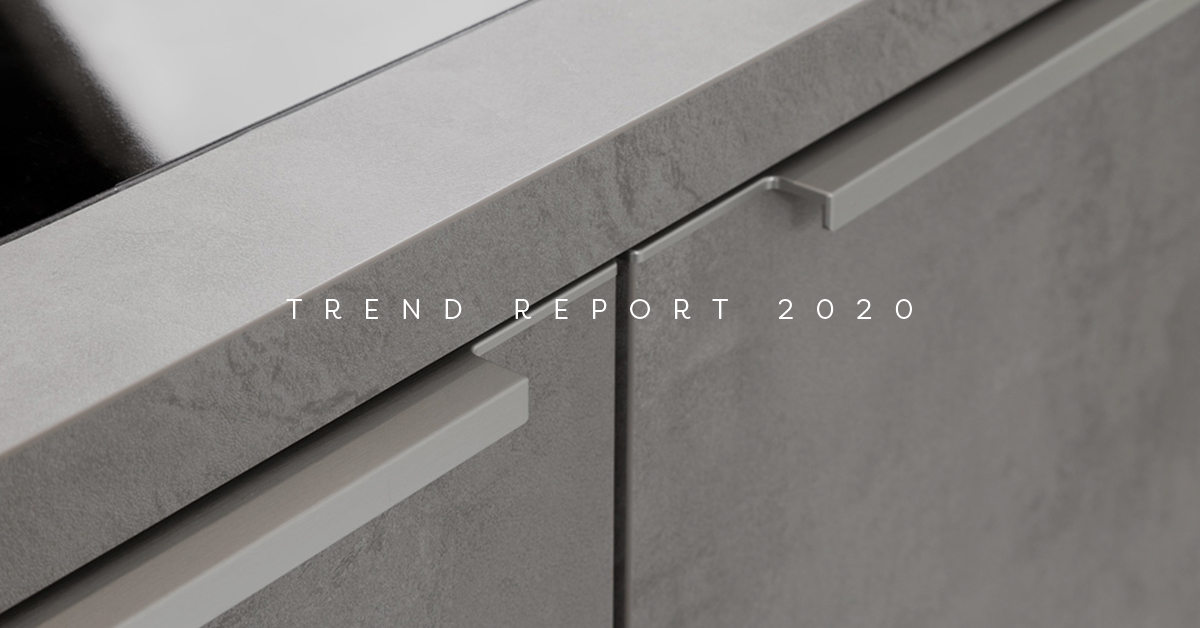 With the 20s now in full swing and the festive season a distant memory, we take time out to showcase the upcoming interior design trends for 2020, helping you to create the kitchen and living spaces you've always dreamed of.

Urban & Industrial
Earthy, organic and rustic tones & textures continue to rise in popularity for 2020. Modern concrete and stone reproductions, which can be used for fronts, worktops and even complete kitchen environments are extremely durable and easy to maintain, as well as having a timeless feel and a stunning aesthetic. This style is represented beautifully in Rempp's Cliff model available in 9 different colours, ranging from Concrete Light Decor to the fabulous Ferro Oxide.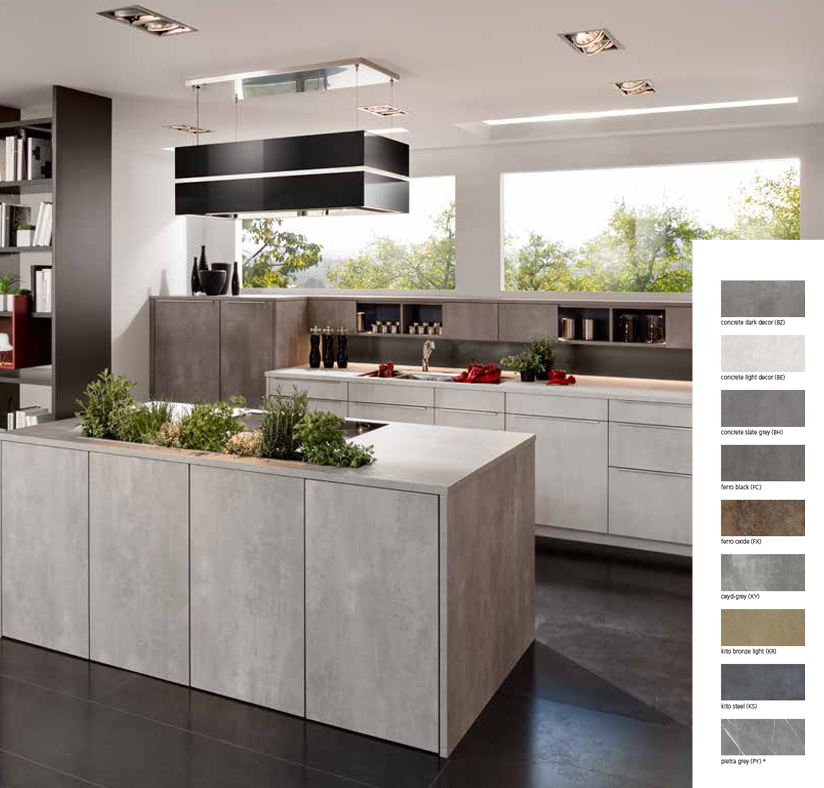 Rempp, Cliff Edition 2020
Colour
Two tone combinations are set to soar in 2020. Tasteful dark shades for units and cabinets, contrasted with brighter shades elsewhere, can add depth and character to your kitchen. Bold and interesting textural juxtapositions such as wood grains or matt finishes can also provide interesting twists and points of interest, creating a kitchen space which is both practical and unique.
Dark greens and rich navy blues will continue to lead the way, especially in the form of tiles and cabinetry. When used appropriately, a luxurious green or deep, brooding blue can bring drama and sophistication to a kitchen space.
Balancing these dark hues with lighter, elegant shades, reflective surfaces or metallic textures help to offset the richness of the dark block colours and provide both visual contrast and finesse.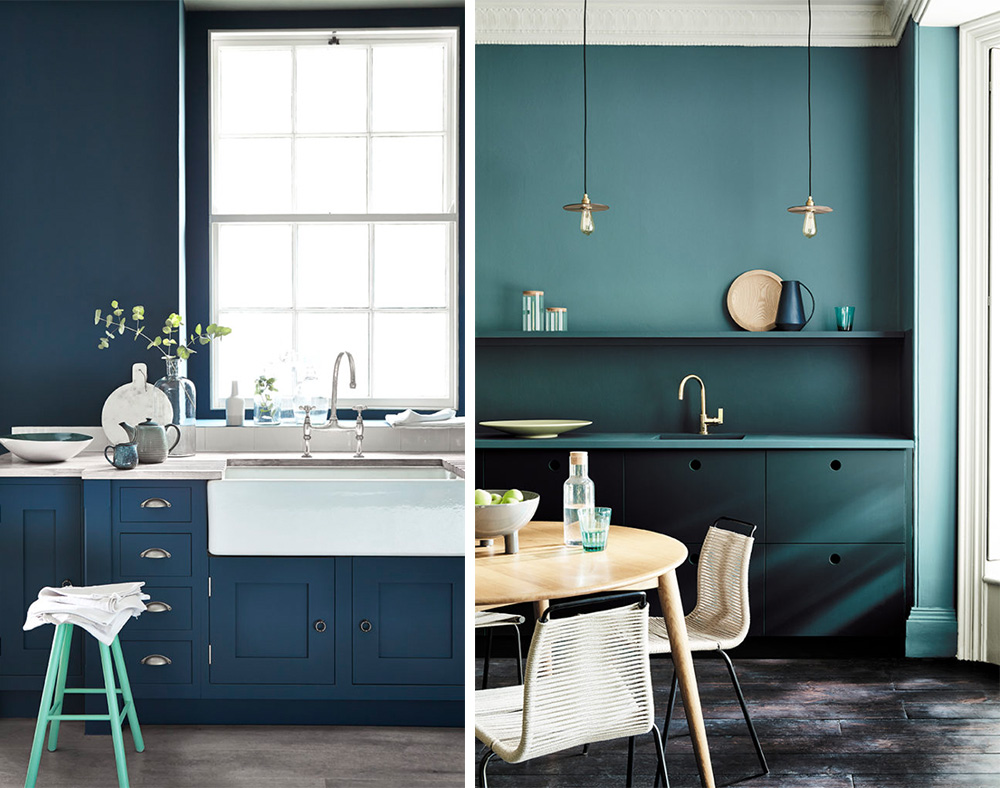 Both black and charcoal continue to grow in popularity, presenting themselves as timeless classics and serious alternatives to white. If complemented with organic glass surfaces and combined with metal, glass and wood, black can provoke, stimulate and dazzle in equal measure.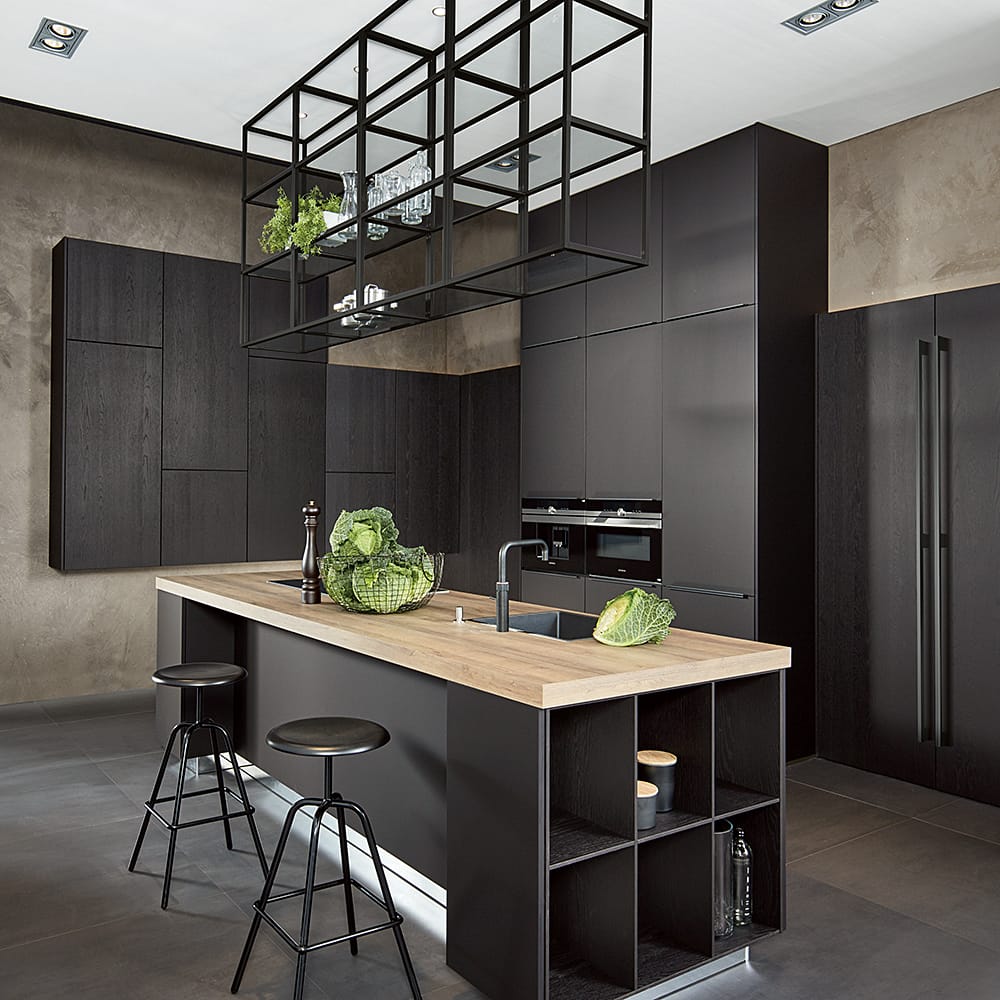 Pronorm Proline
Storage
As we strive to de-clutter and make our homes more ergonomic and usable, clever and intuitive storage solutions become a key factor in improving the quality of our living spaces. Discreet larders and tasteful cabinets create plenty of space and allow us to present highly personal items at their very best.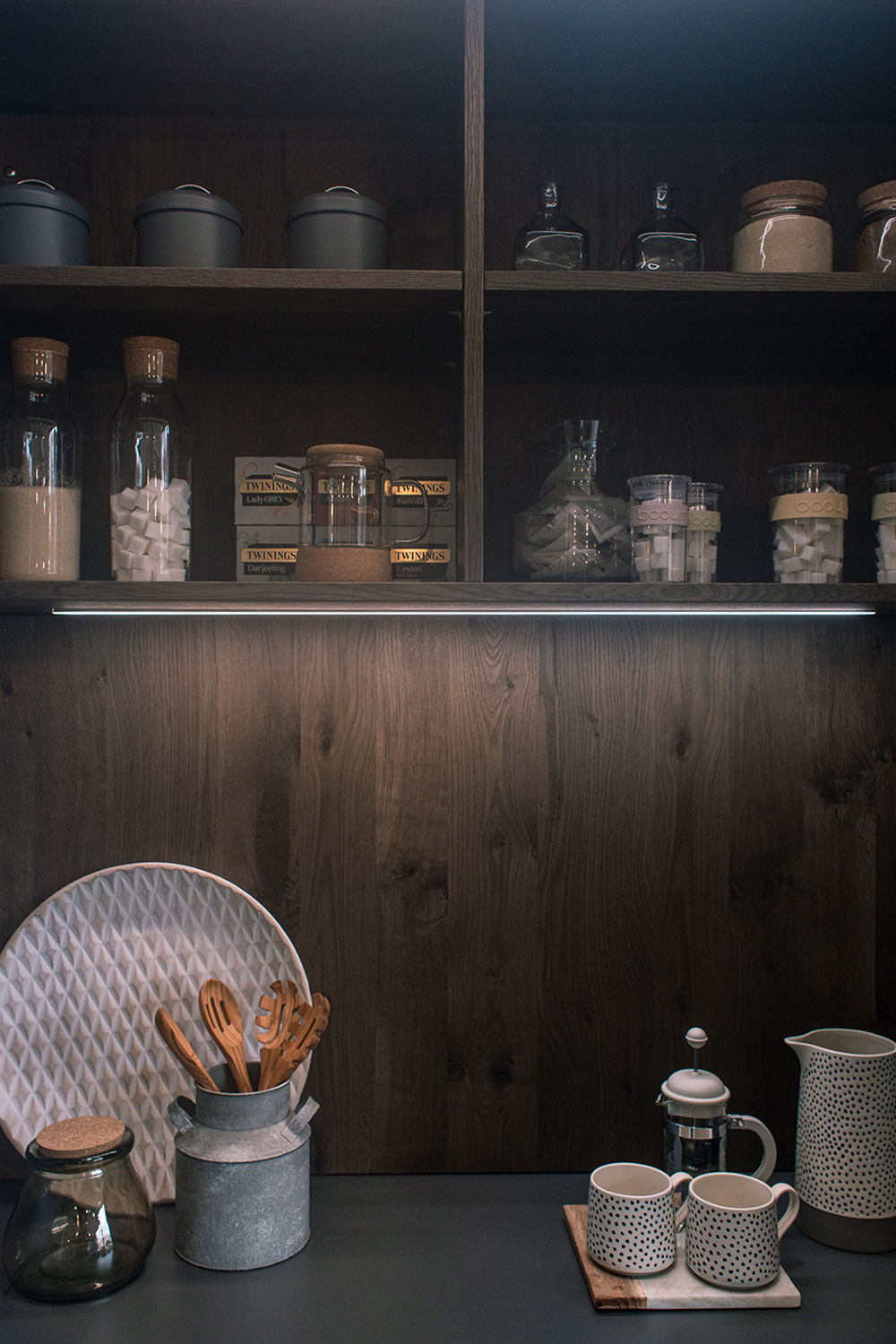 Palazzo Showroom
Garden Rooms & Microgreens
Millennials love house plants. But rather than being content with a monstera in every corner, the trend is now to create a mini jungle in one area by mixing and matching multiple species. Additionally, with an increase in health-conscious diets and plant-based alternatives, expect to see more home-grown mint, basil and parsley in 2020. It might sound scientific, but this trend is actually just about growing your own herbs and salad ingredients in your kitchen. They also make your house smell amazing too!
.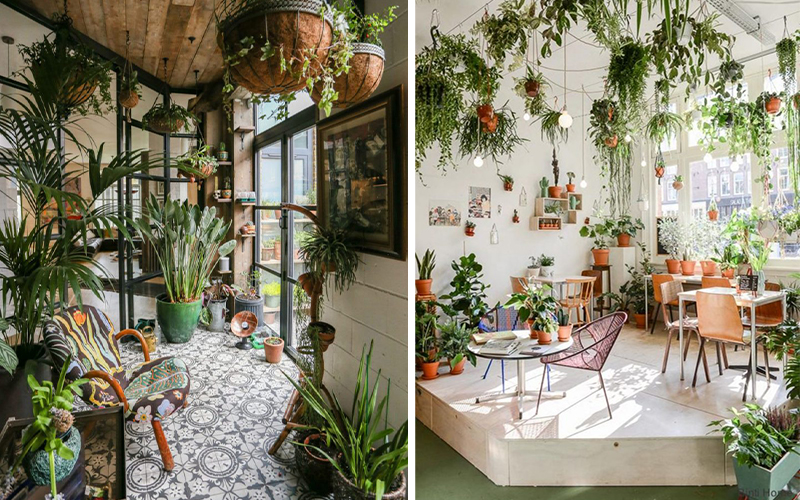 Image credit – Camille Styles
Make it sustainable
Climate change and excess waste has become a hot topic, so we are seeing sustainability become an expectation among homeowners. Nature-inspired schemes are increasingly popular, with more of us choosing eco-friendly materials for our interiors. Materials such as bamboo can provide a sustainable, tasteful and cost-effective solutions to more conventional plastic-based kitchen products.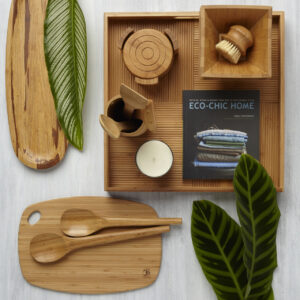 Glass jars are almost the symbol of the zero waste movement, and for good reason. Glass jars are extremely useful, readily available and extremely versatile. With the advent of 'bulk stores', filling glass jars full of raw ingredients could become a daily shopping occurrence. Le Parfait is the classic French brand for the hinge lid jars, although many similar versions exist without the visible branding.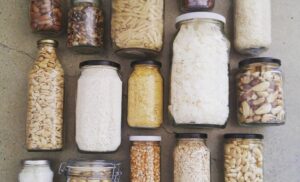 Image credit – Lindsay Miles
The Perfect Brew
If you're a coffee connoisseur, creating your own "high-end altar to caffeine" could be just the thing to brighten up your kitchen. Accessorise your space with a sleek, modern Miele coffee maker and make that early morning cup taste extra-special.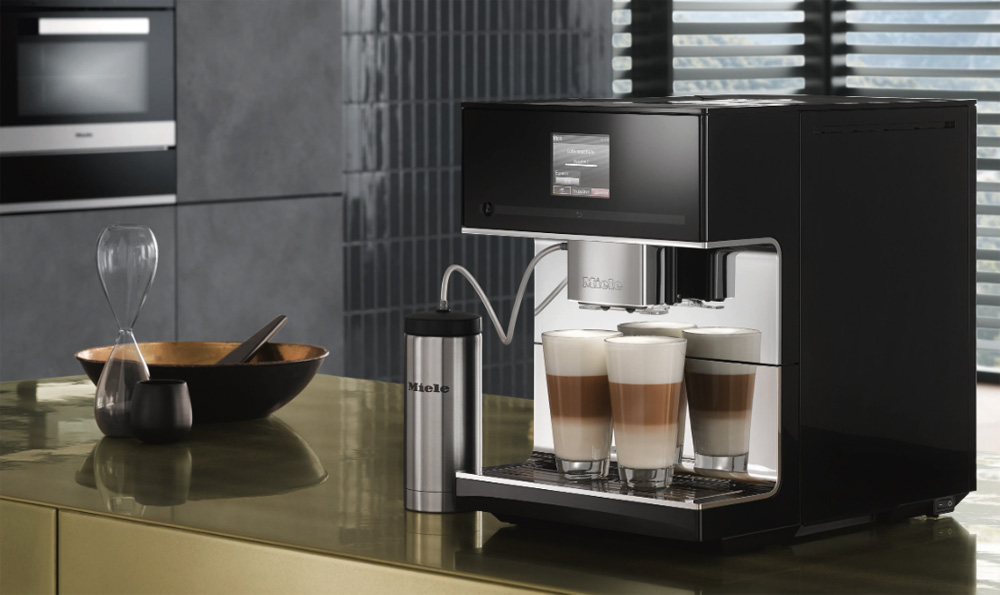 ---
---