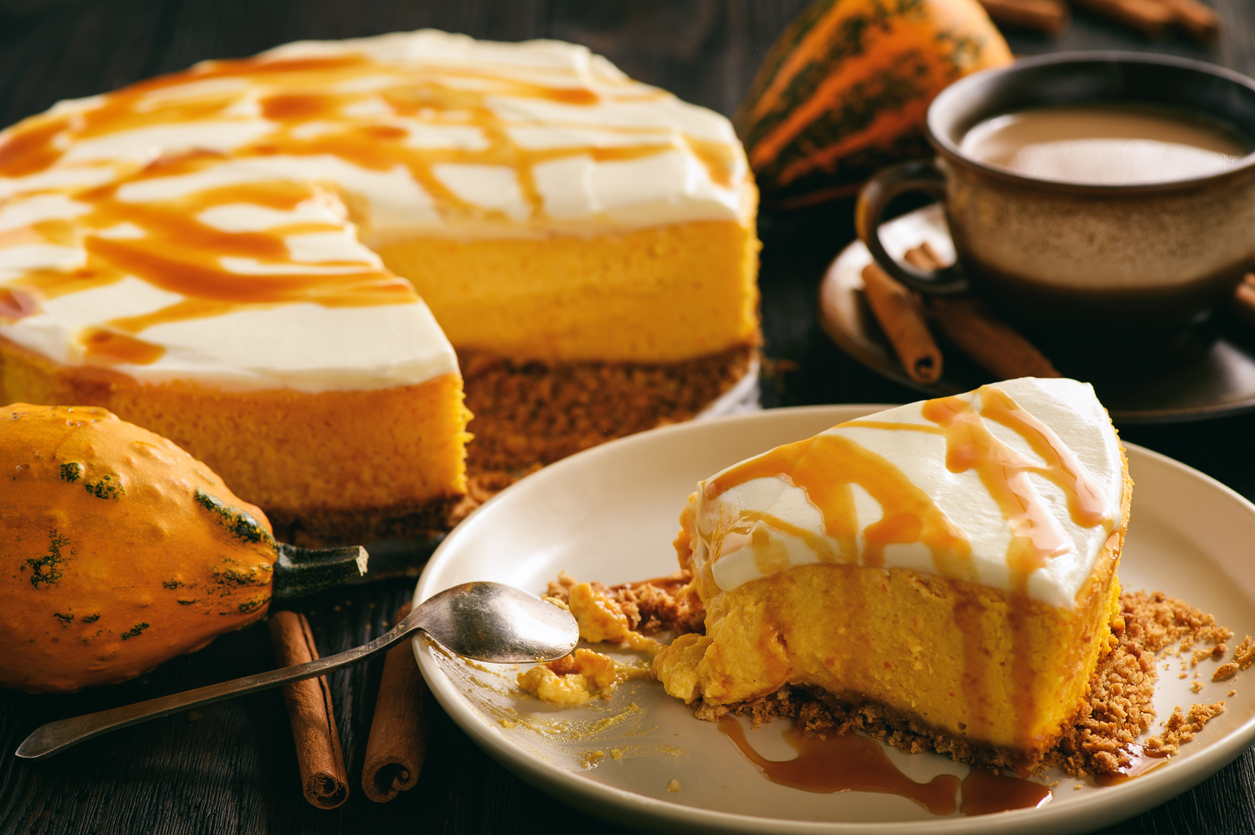 The holiday season is going to look a little different this year—but there's one tradition that definitely won't have to be skipped, and that's the simple pleasure of festive home cooking in the kitchen. This easy, no-bake pumpkin cheesecake is the perfect autumnal dessert for a stay-at-home Bonfire Night. Turn your leftover pumpkins into a delicious purée, then transform this seasonal staple into a no-waste post-Halloween treat.
No-Bake Overnight Pumpkin Cheesecake
Ingredients
Makes 10 servings
300g ginger nut biscuits (or try speculoos biscuits for a warmer, spiced flavour).
350ml maple syrup (includes extra to serve).
350g full-fat cream cheese.
300g pumpkin purée.
300ml double cream.
Equipment
Food processor.
20cm springform tin.
Baking parchment.
Steamer or colander.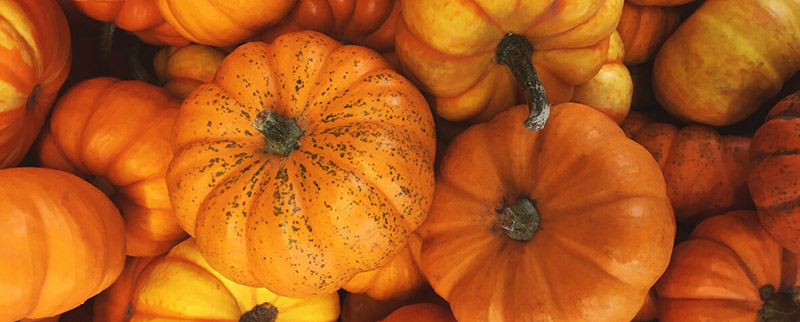 Method
Prepare the pumpkin purée
Peel and seed your leftover pumpkin, then cut into even cubes.
Place the cubes into a steamer or colander above a pan of simmering water, then cook for 10 minutes.
Test the cubes with the point of a knife. If soft, mash the pumpkin until smooth, then leave to cool.
Prepare the base
Put 250g of biscuits (ginger nut or speculoos) in a food processor, alongside 125ml of maple syrup. Blitz until the mixture has the consistency of a fine crumb.
Line your tin with baking parchment, then press the crumbs firmly into the base.
Transfer the tin to the fridge and chill for 30 minutes.
Prepare the filling
Combine 100ml of maple syrup, 350g of cream cheese, and 300g of pumpkin purée in a bowl and beat until smooth.
In a separate bowl, combine 200ml of double cream and 100ml of maple syrup and whip until soft peaks form.
Fold the second mixture into the first; then spoon over the base, distribute evenly, and smooth over the top.
Cover and freeze overnight.
Prepare the topping
When ready to serve, gently whip the remaining cream and the remaining syrup, then spread the mixture onto the cheesecake.
Crumble the remaining biscuits over the top, plus an extra drizzle of maple syrup.
Leave to rest for 5 minutes, then enjoy!
---
---