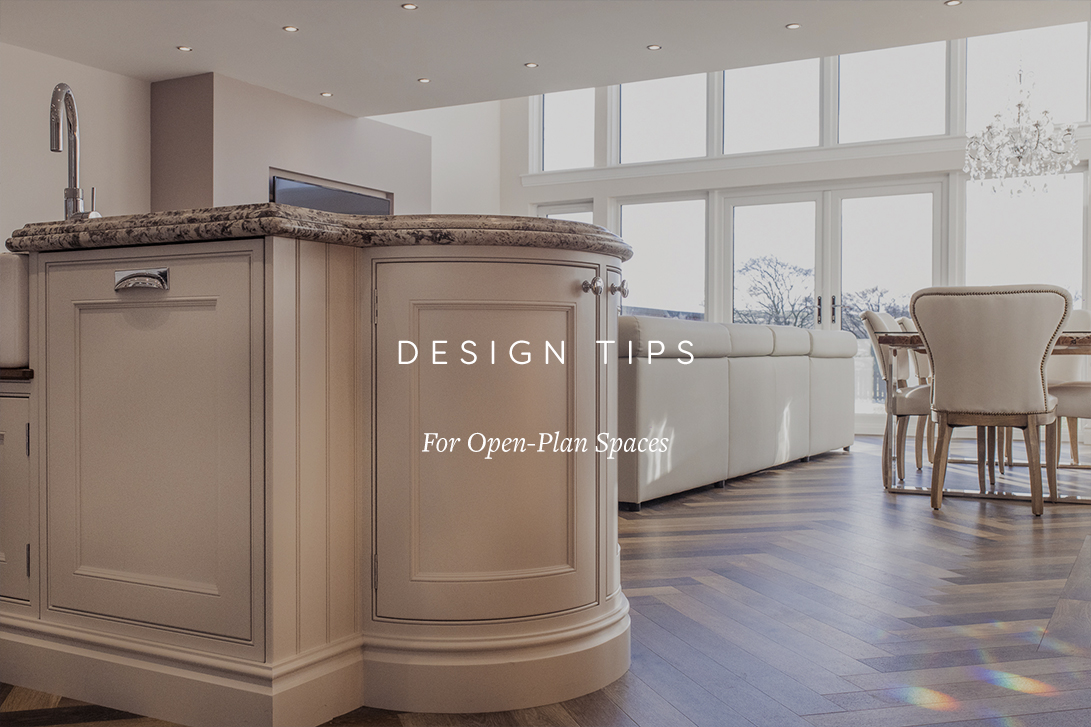 Flexible interior spaces are a hallmark of modern living. The idea of having lots of separate rooms in the house, with different functions and occasions for each, is becoming a thing of the past—while multi-purpose, open-plan layouts are becoming the norm. Achieving the right flow of movement is crucial in any kitchen design, but is especially important for open-plan. We have a few tips and tricks for creating a beautiful and practical kitchen/dining/living area, which will truly be the heart of the home.
Definition by lighting
Lighting is a simple but effective way of distinguishing different areas across an open-plan space, whilst also adding warmth and character. Combine task lighting in the kitchen with more decorative lighting in the living and dining areas, such as statement pendants above the breakfast bar or dining table. Nordlux offer a beautiful range of lighting, some of which we have on display in the the showroom.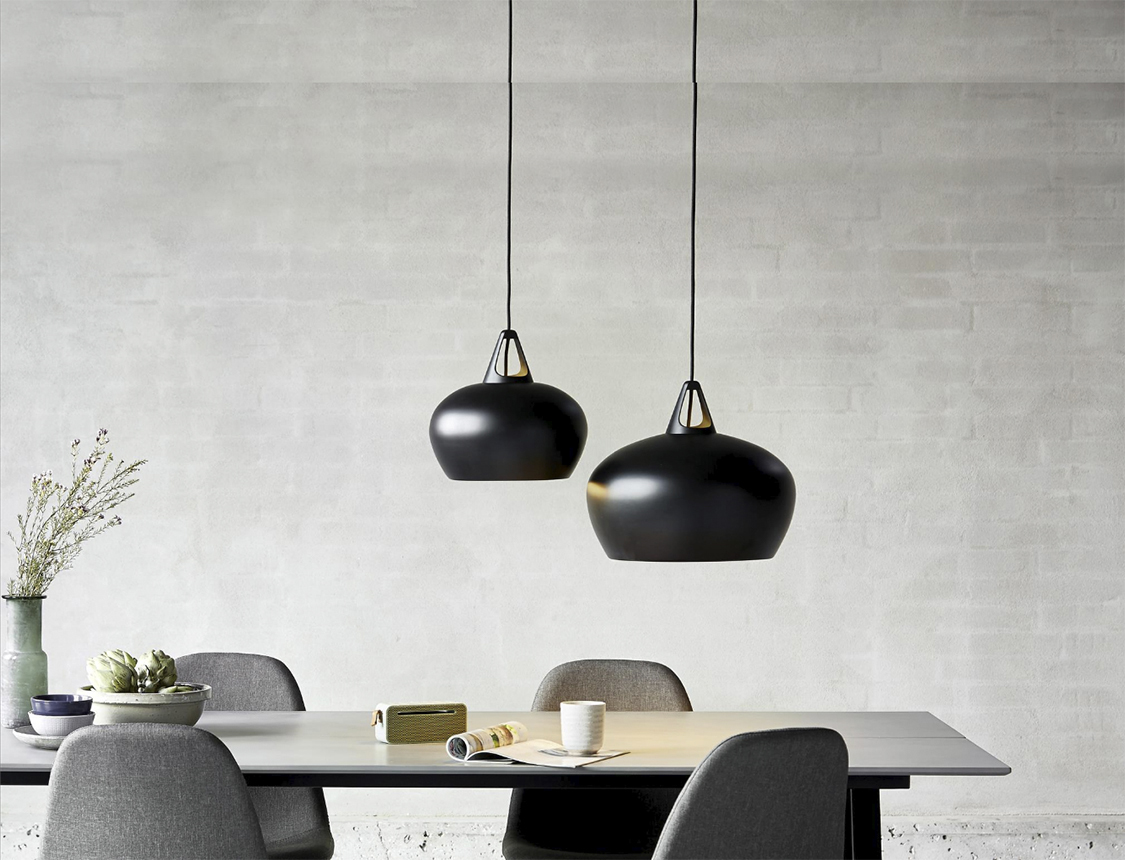 Pendant lighting, 

Nordlux
In a large space, smart lighting can also be a life-saver. Conventional switches can make it tricky to control lighting at multiple points, while the Lutron smart app lets you alter the level of light in the room with the touch of a screen—allowing for more brightness during food prep, and a softer glow when relaxing or entertaining.
Clever furniture solutions
Creative storage solutions are key to keeping clutter at bay and achieving a streamlined open-plan space. A hidden pantry or pocket door system allows you to have the everyday essentials to hand when you need them, but hidden away neatly when you don't.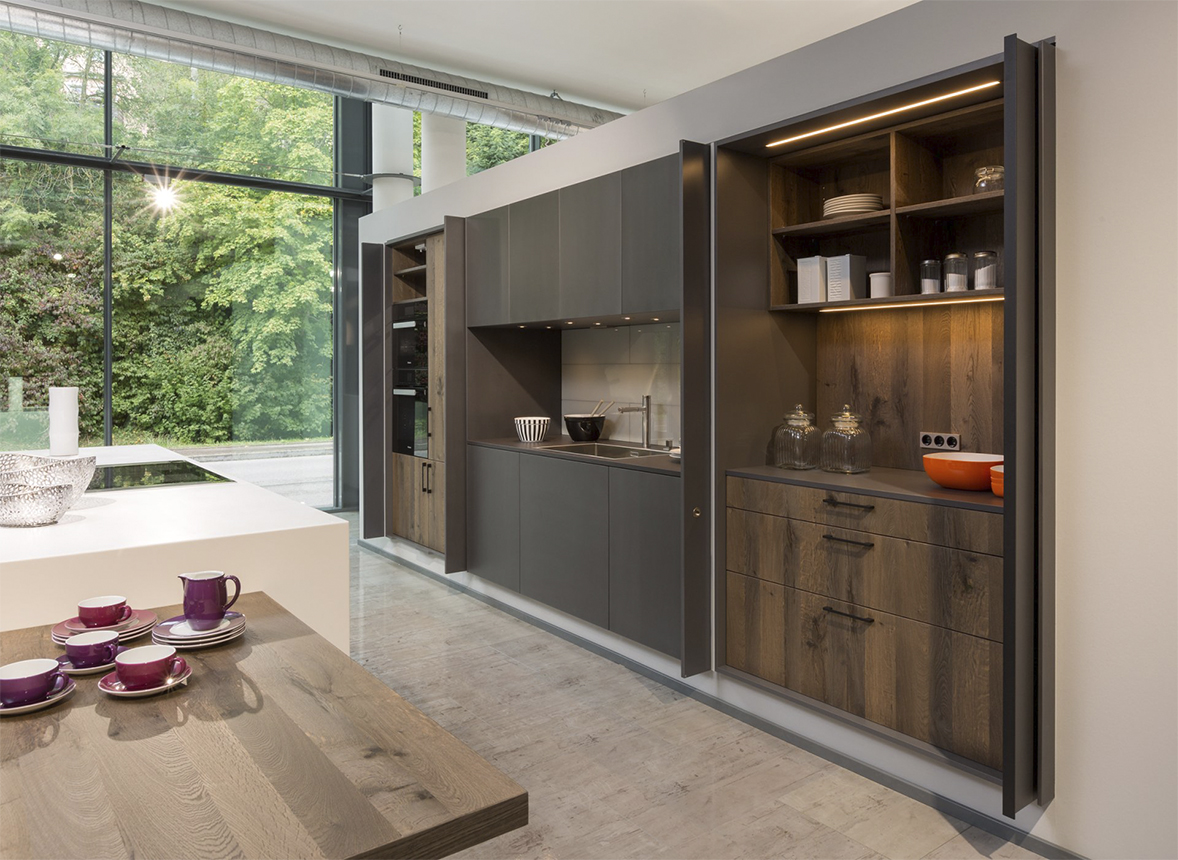 Pocket door system, Rempp
By incorporating different materials and textures—such as the ceramic and wood veneer doors shown above—this creates depth and a distinctive look, making the kitchen furniture a focal point in its own right. Rempp, our new partners, offer the perfect example of this, and we've incorporated their products into our new display. If you haven't visited the showroom lately, it's certainly worth a look!
Room dividers
Having lots of floorspace to work with can be exciting, but it can also be challenging to zone the space effectively. It might seem counter-intuitive, but breaking up an open-plan space with strategically placed room dividers can make a real difference. This certainly makes furniture placement more straightforward, and does so without blocking the light or making the space feel cramped.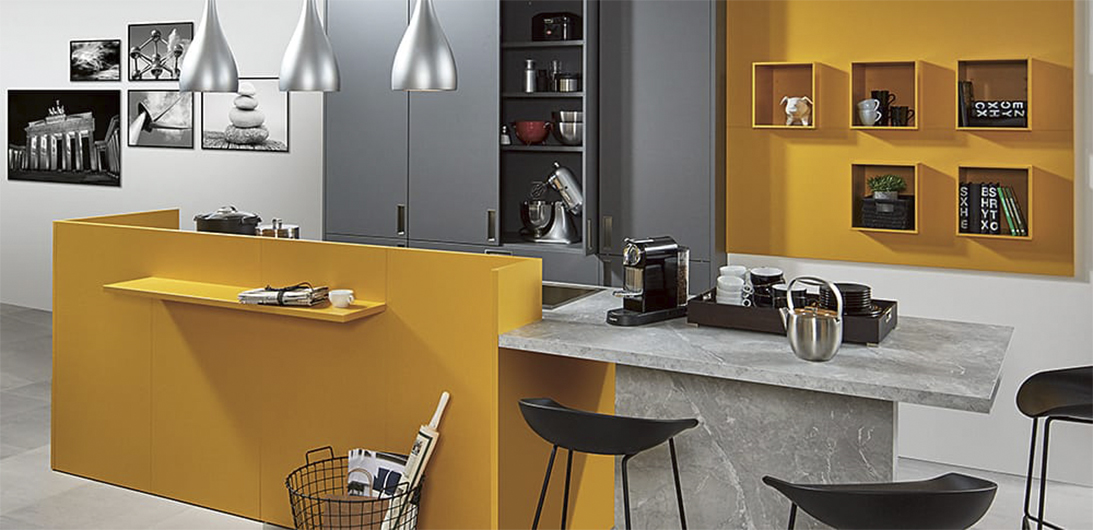 Half-height walls, Pronorm
If you're looking for a simple solution, you could incorporate booth seating into the kitchen island; add half-height walls alongside the kitchen cabinets; or build a transparent fireplace as a stylish centrepiece to the room.
The right appliances
Choosing the right appliances is central to the success of open-plan living. The last thing you want after a lovely meal is to have the smell of food lingering in your soft furnishings! But this is where the Bora cooktop comes in. As the market leader in this area, Bora provide a variety of hob types—induction, gas and teppanyaki—with the extraction unit built into the centre to capture steam at the source, thus eliminating odours immediately.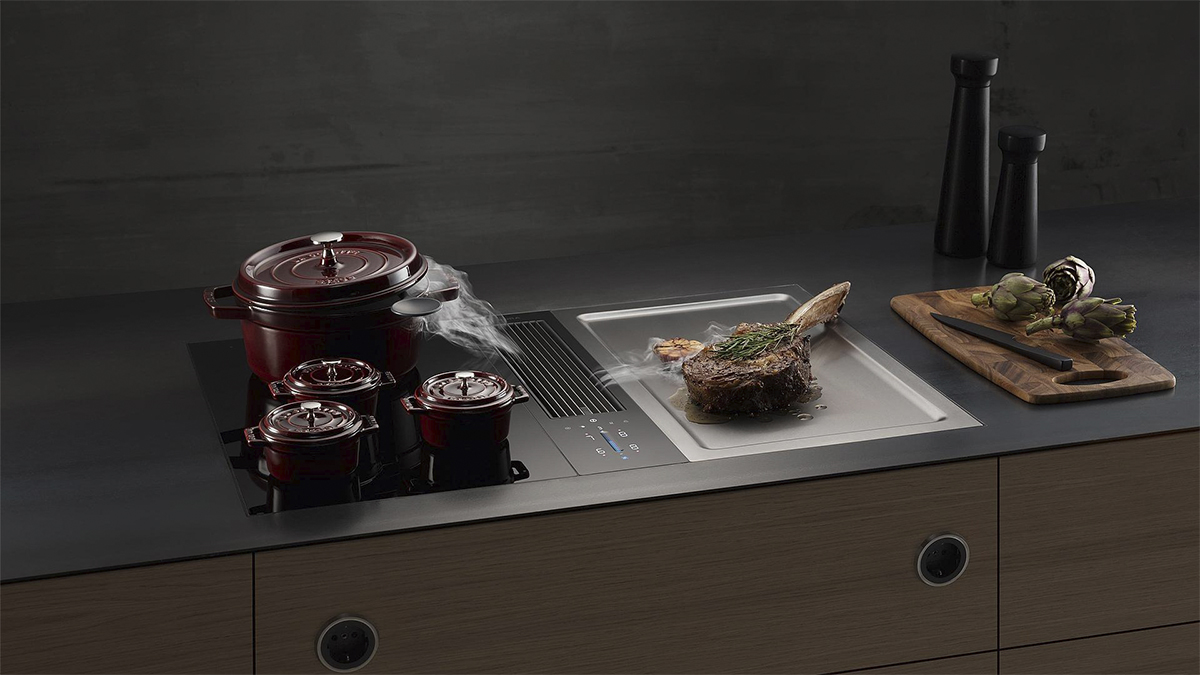 Extraction system, Bora
If you'd like to find out more about the Bora products and see a live demo of the extraction system in action, why not pop into the showroom?
---
Re-designing an open-plan home?
---